Wire joining solutions
Waratah & Gripple have been developing innovative and cost effective solutions for joining wires for over 40 years. Gripple products work with a wide variety of Waratah wire - across plain and barbed fencing types, and on anything from prefabricated stock to electric fencing, replacing traditional methods and generating time and labour savings.
Why use Gripple?
Considerable time and cost savings on your project

Simplified & consistent installation, maintenance and repair

Market-leading, tried & tested solutions around the world

Innovative, patented solutions for a wide range of applications 
-
Gripple ® ceramic
Gripple Plus wire joiner products incorporate a patented ceramic locking mechanism to deliver better wire grip and higher loads. All products in the Gripple Plus range contain rollers as a gripping mechanism, which are made from a high grade ceramic material, which is typically used in ballistic applications such as armoured vehicles.
As the world's leading manufacturer of wire joiners and tensioners Gripple take great pride in their attention to detail, automated systems and quality control at every level. They control their production process from raw materials through to finished product, cutting their own tooling, building their own automated machines and moulding and casting their own parts.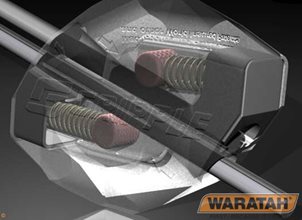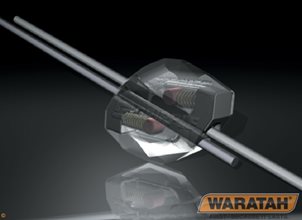 Gripple ® Plus performance
Gripple have a market reputation and track record of high performing tensioners. The patented ceramic gripping machanism handles temperature extremes well, and during the development of the Gripple Plus range, the full suite of Gripple Plus products were successfully load tested to -15°C.
Testing of the Gripple Plus range includes instant, sustained and cycle loading to simulate the typical life of a wire joiner. When failures do occur, they are primarily due to overloading of the joiner, the type of wire used or the fact the joiner has been repeatedly re-used. Gripple Plus products are used in almost all global geographies, and have been for almost 15 years.
Gripple are an ISO 14001:2015 and ISO 9001:2015 accredited manufacturer and as part of their quality control measures they routinely pull test their products to ensure every batch of joiners leaving Gripple factories are of the highest quality and conform to their performance standards.
Watch the video below to see how the Gripple Plus ceramic locking mechanism works!