Longlife Blue ® Wire Technology
DO IT ONCE, DO IT RIGHT, DO IT LONGLIFE
Good quality fence wire, whether plain, barbed, prefabricated or wire netting, is key to the life of a fence. 
If you want a fence that lasts, you'll need Australia's leading fence wire, Waratah Longlife Blue. It has been proven to last at least 9 times longer than standard galvanized wire and at least 1.5 times longer than heavy galvanized wire. Despite what some say, this proves it's not how thick the wire coating is, but how long the wire lasts that counts.
It starts with the best wire.
Wire is a fairly simple product when you first look at it – a steel core with a coating applied. Waratah however is the only Australian wire manufacturer that controls every step in the process, from smelting the steel, casting the billet, through to rolling the rod and then drawing and coating the wire to Waratah's exacting standards.
At the centre of Longlife Blue's performance advantage is the wire core. The quality and consistency of the wire makes it easier to handle and eliminates weak spots.  A good quality wire like Waratah Longlife has very complex beginnings and if you want a fence that lasts, you'll need Australia's leading fence wire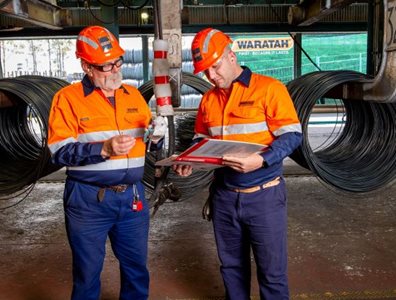 -
Protected with the best coating technology.
The high quality wire core of Longlife Blue is then protected with the latest coating technology, applied with a proprietary application process exclusive to Waratah.
We run the Waratah wire through a bath of high purity Australian zinc before the wire enters a second bath of zinc aluminium, which reacts with the first zinc coating to form a ternary layer that bonds with the steel and the outer zinc aluminium layer – we call this coating technology Zalcote ® . Our distinctive blue polymer Permaseal ® layer is then added to give even more protection in Australia's harsh climate.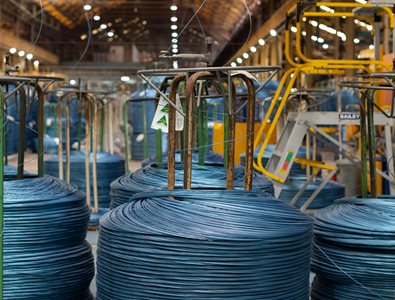 -
Thicker is not necessarily better.
Don't be fooled by claims that thick heavy galvanizing provides better protection. A 2.5mm wire with heavy galvanizing is the same 2.5mm diameter as Longlife Blue wire but the thicker coating means the wire must be thinner to start with and therefore potentially weaker.
The thick zinc only coating of heavy galvanized wire is also more likely to crack and fracture when bent, unlike Longlife Blue which is more ductile and resists cracking to ensure the protective coating stays in place.
-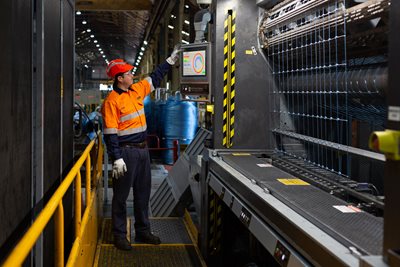 -
Pictures speak louder than words.  
Don't just take our word for it. Watch the time-lapse video of Longlife Blue outperforming standard and heavy galvanized wires. You'll soon realise you can't afford not to use Waratah Longlife Blue.