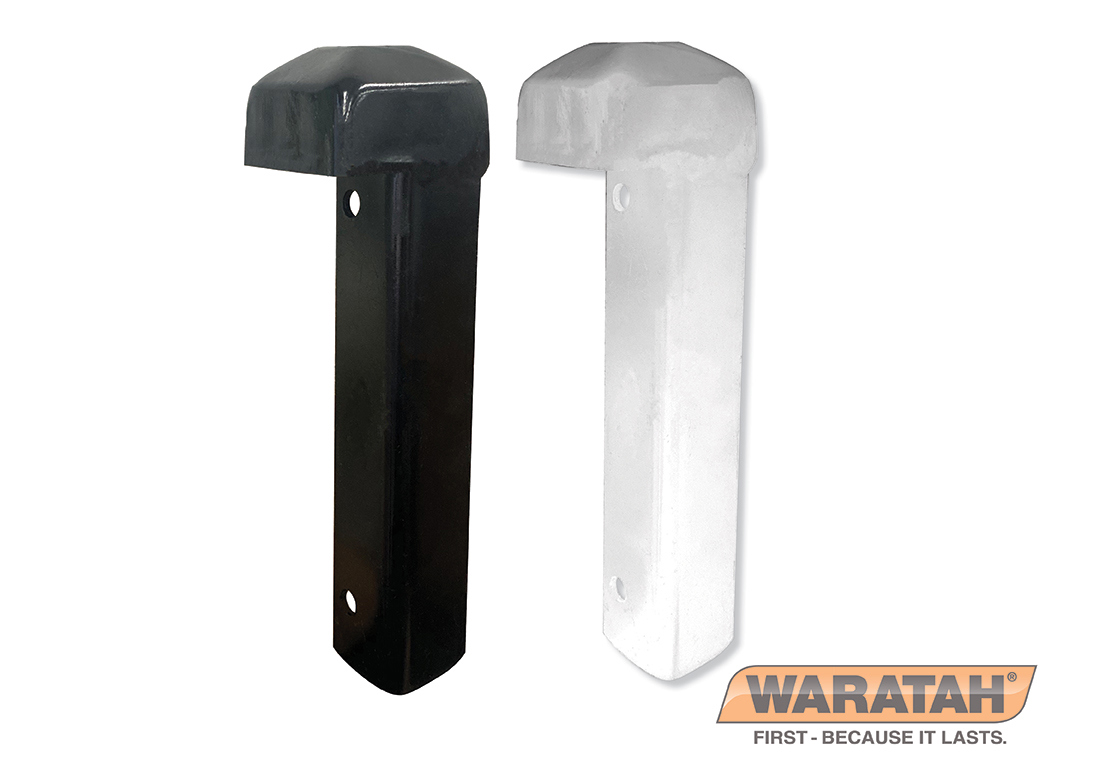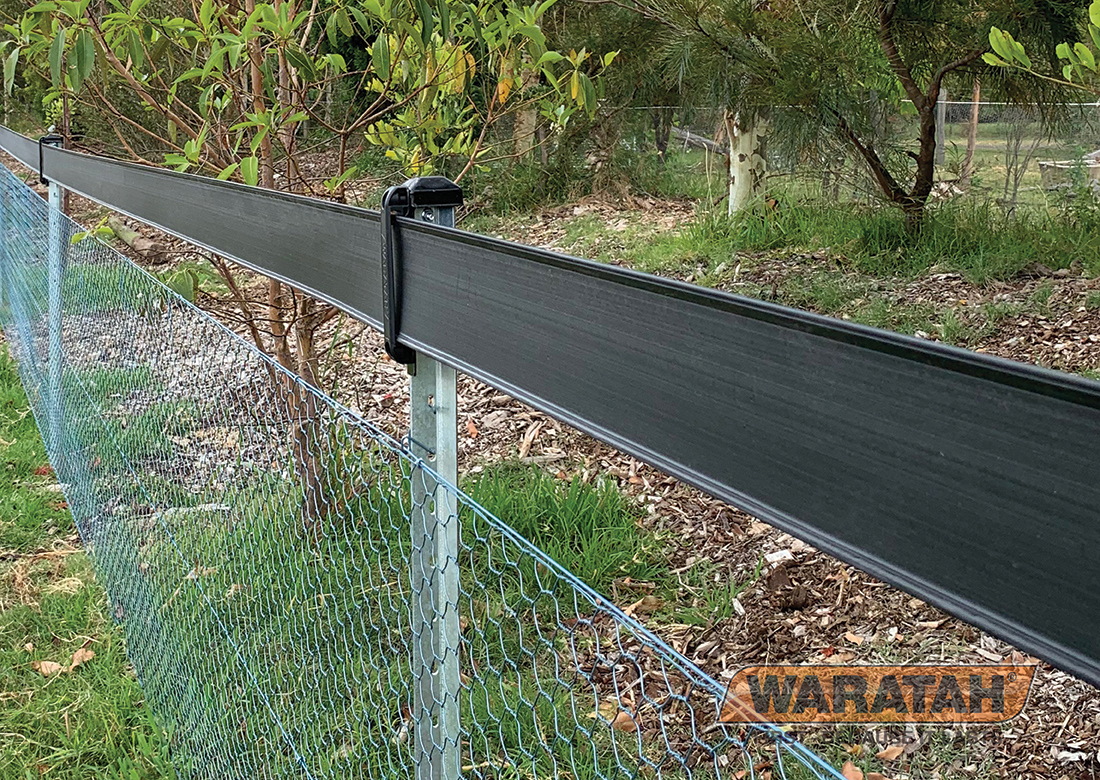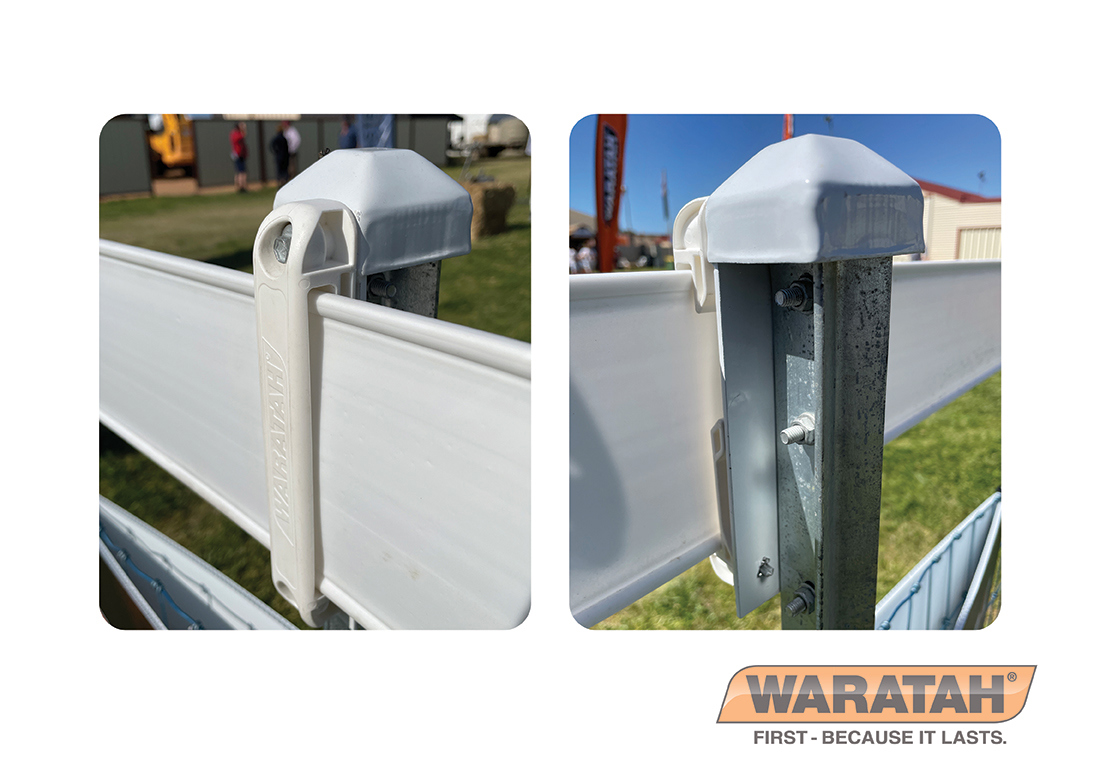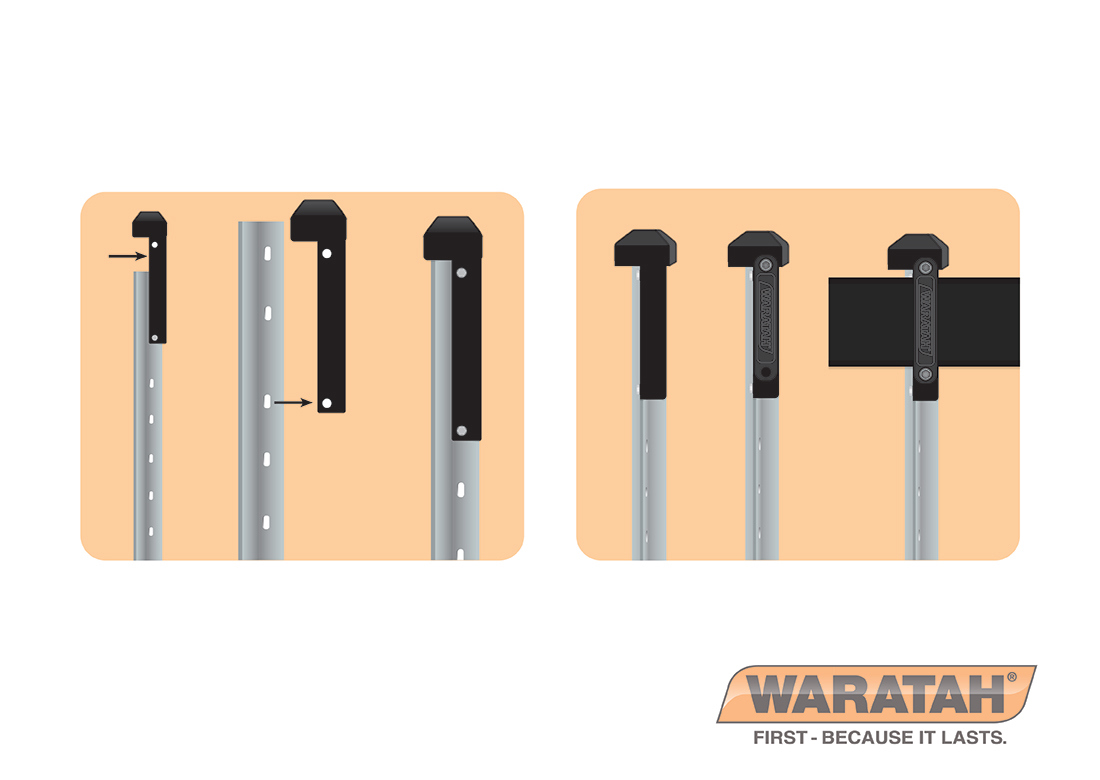 FLEX RAIL MAXY POST CAP
Designed to attach Flex Rail as a top rail on MaxY posts
FEATURES

For use with Flex Rail Electric In-Line Side Bracket (sold separately).
Constructed of heavy-duty powder coated steel.

SPECIFICATIONS

Available in black or white
SCAN FOR MORE INFORMATION
Fencing Accessories
Flex Rail MaxY post cap
Designed to attach Flex Rail as a top rail on MaxY posts.
For use with Flex Rail Electric In-Line Side Bracket (sold separately).
Constructed of heavy-duty powder coated steel.
Available in black or white.
CUSTOMER SOLUTIONS
See how our customers have used Waratah products to successfully solve their fencing problem and transform their business.
View All Solutions
LOCATE A DISTRIBUTOR
Waratah® distribute its premium range of fencing products through reputable distributors.
Enter your postcode OR search for your State and/or Town to see details of your nearest Waratah® distributor.