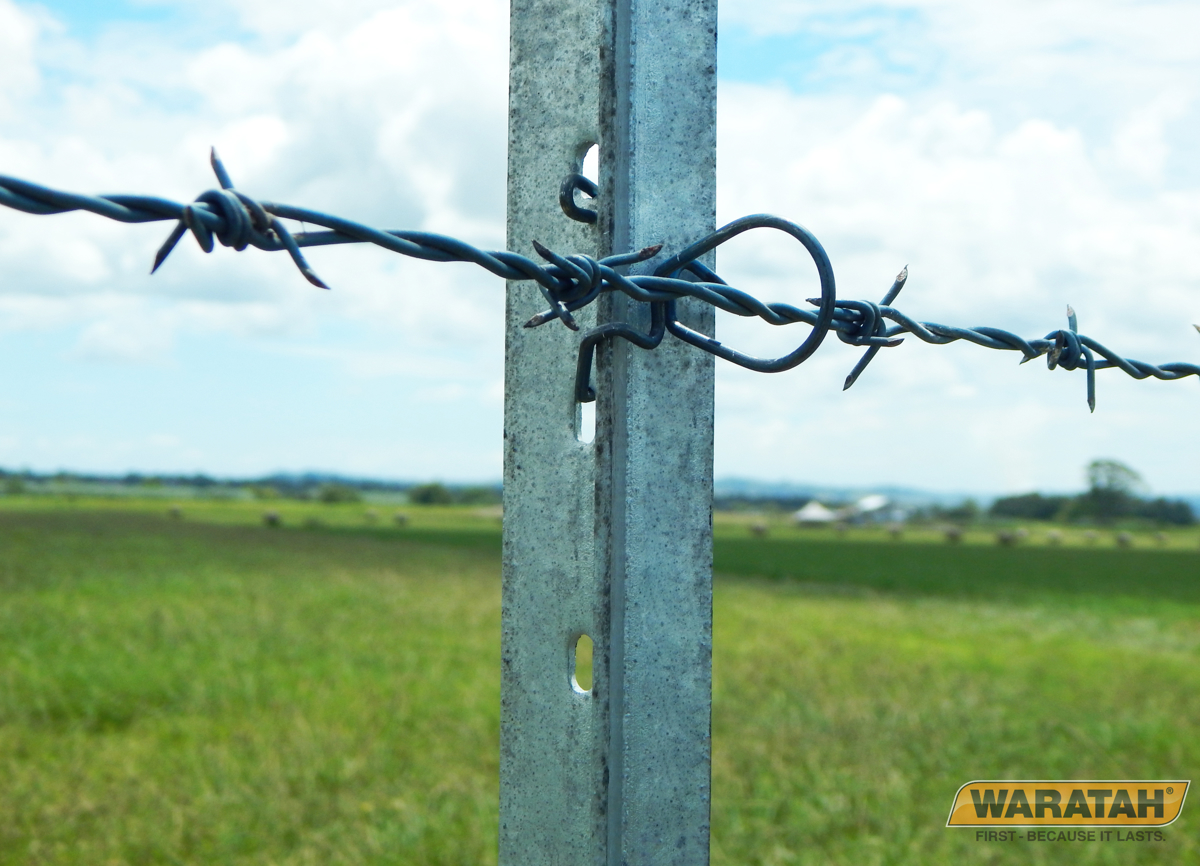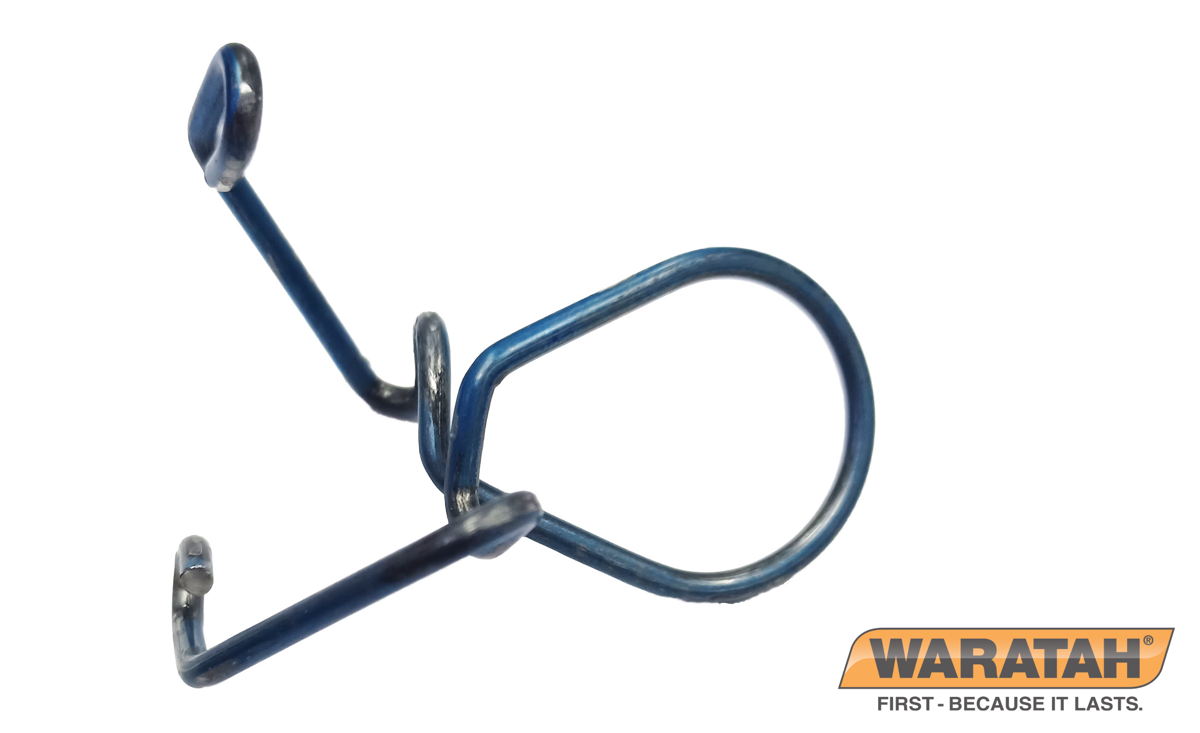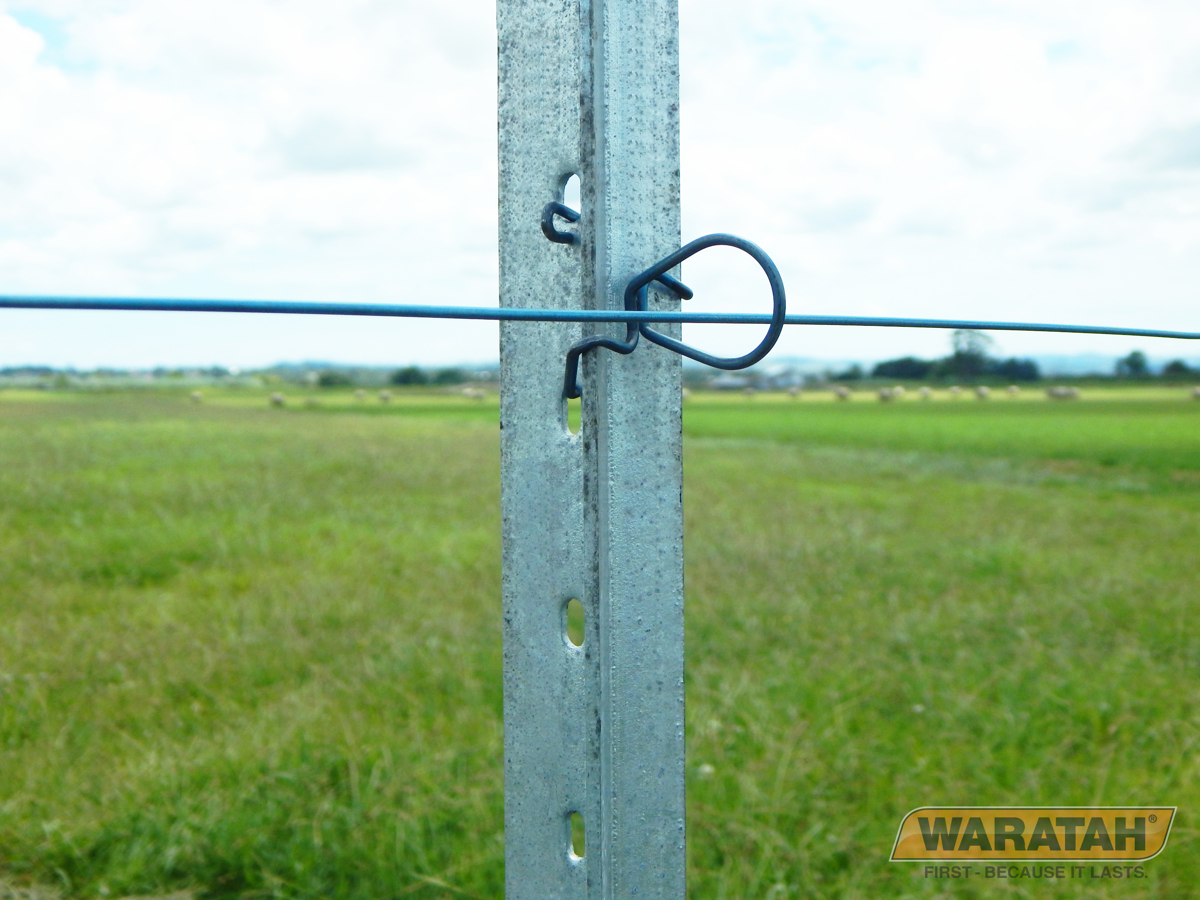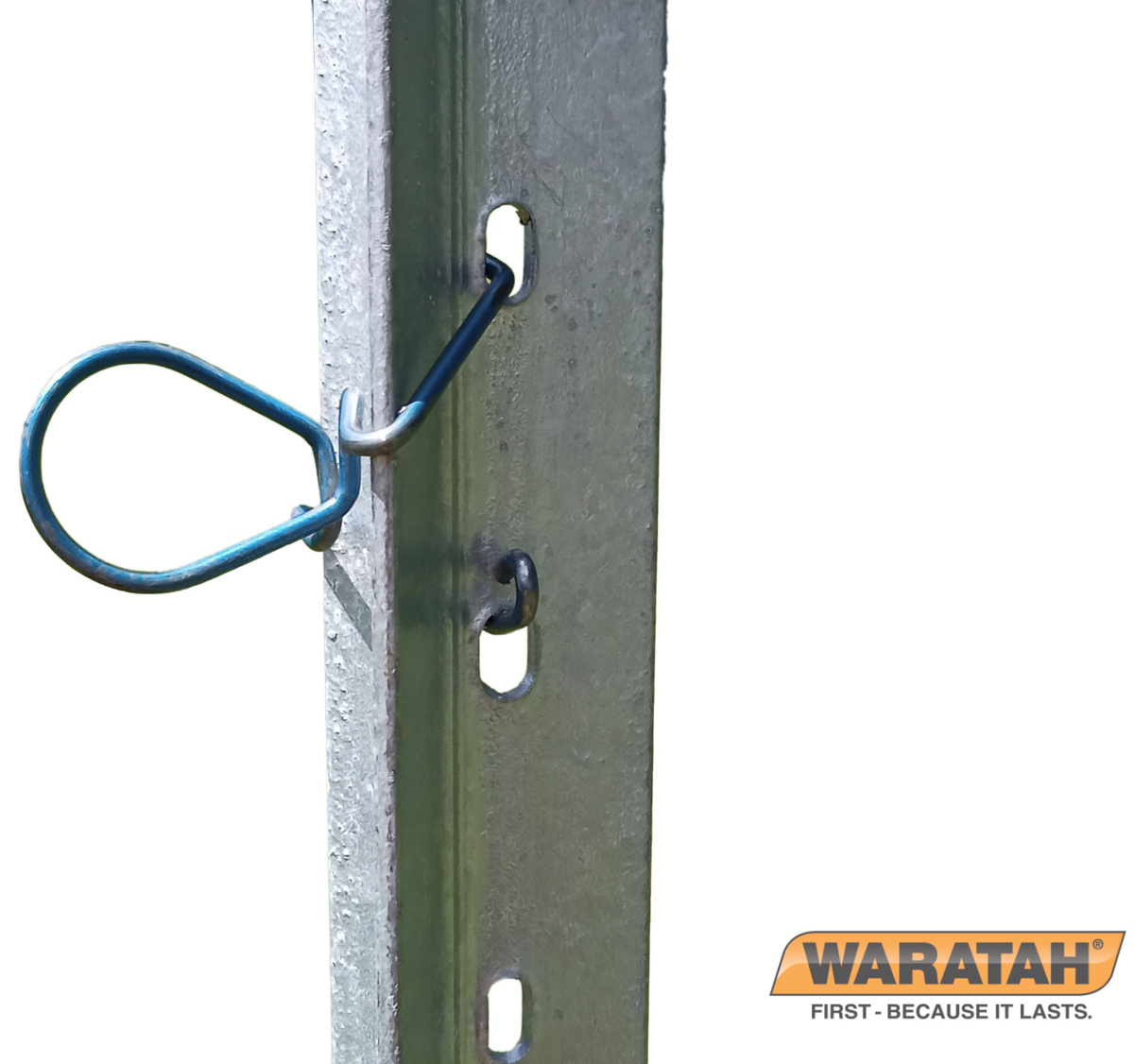 SCAN FOR MORE INFORMATION
Fencing Accessories
Jio® Back of Post (BOP) Fence Clip Longlife Blue®
Easily secures wire to the back of Jio star posts allowing for easier and safer attachment of barb and fence wire.
Time saving - an efficient way to attach wire to the back of a Jio post, does not require tools saving you time and money.
Corrosion resistant

- longlife blue coating for maximum corrosion protection for both your clip and wire.
Improved maintenance - the BOP clip allows for restraining of barbed wire over time resulting in easier maintenance of barbed wires on your fence.
Better attaching - quicker, easier, and safer to use when attaching wires to the back of a Jio post in comparison to tying.
Part of the Waratah fencing System - part of the Waratah fencing solution.
* Not suited for Jio Maxy posts
Available in:

Buckets contain 5 bags of 100 clips

100 clips per bag.

Patented design
CUSTOMER SOLUTIONS
See how our customers have used Waratah products to successfully solve their fencing problem and transform their business.
View All Solutions
LOCATE A DISTRIBUTOR
Waratah® distribute its premium range of fencing products through reputable distributors.
Enter your postcode OR search for your State and/or Town to see details of your nearest Waratah® distributor.