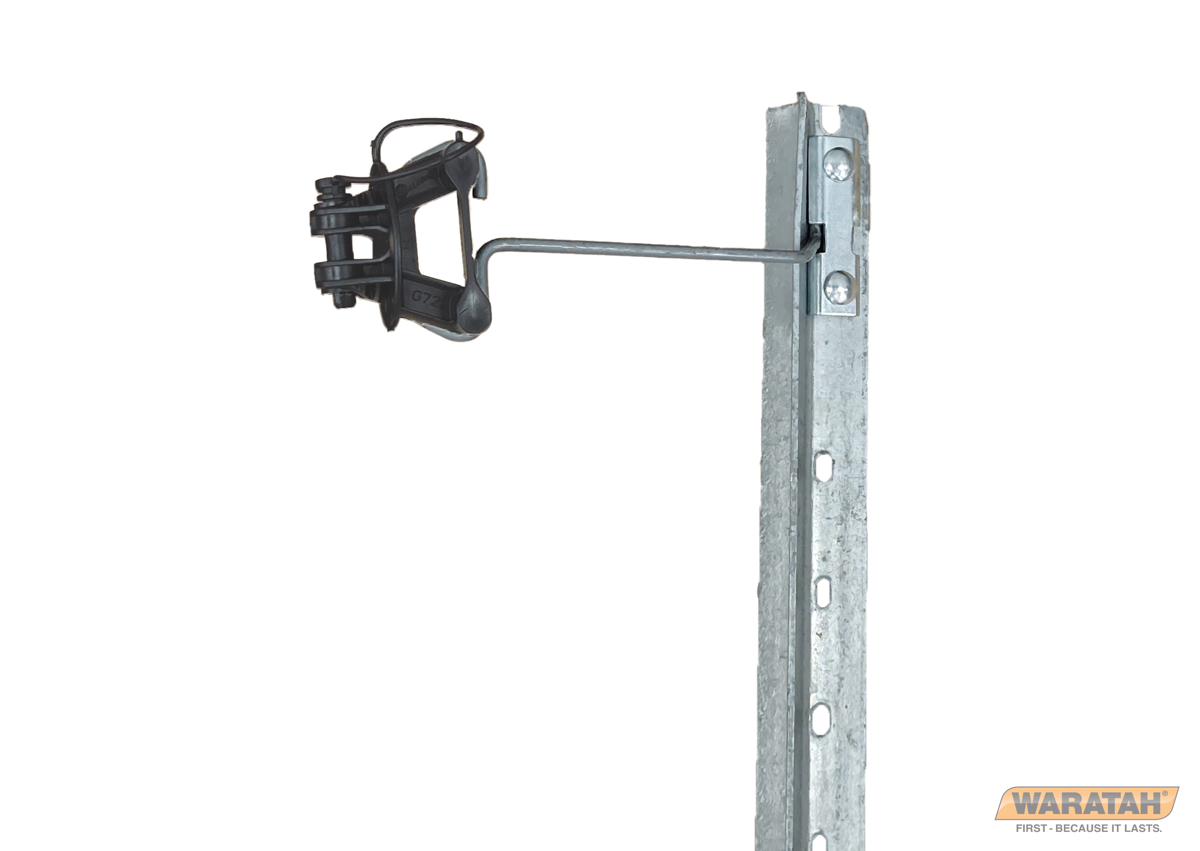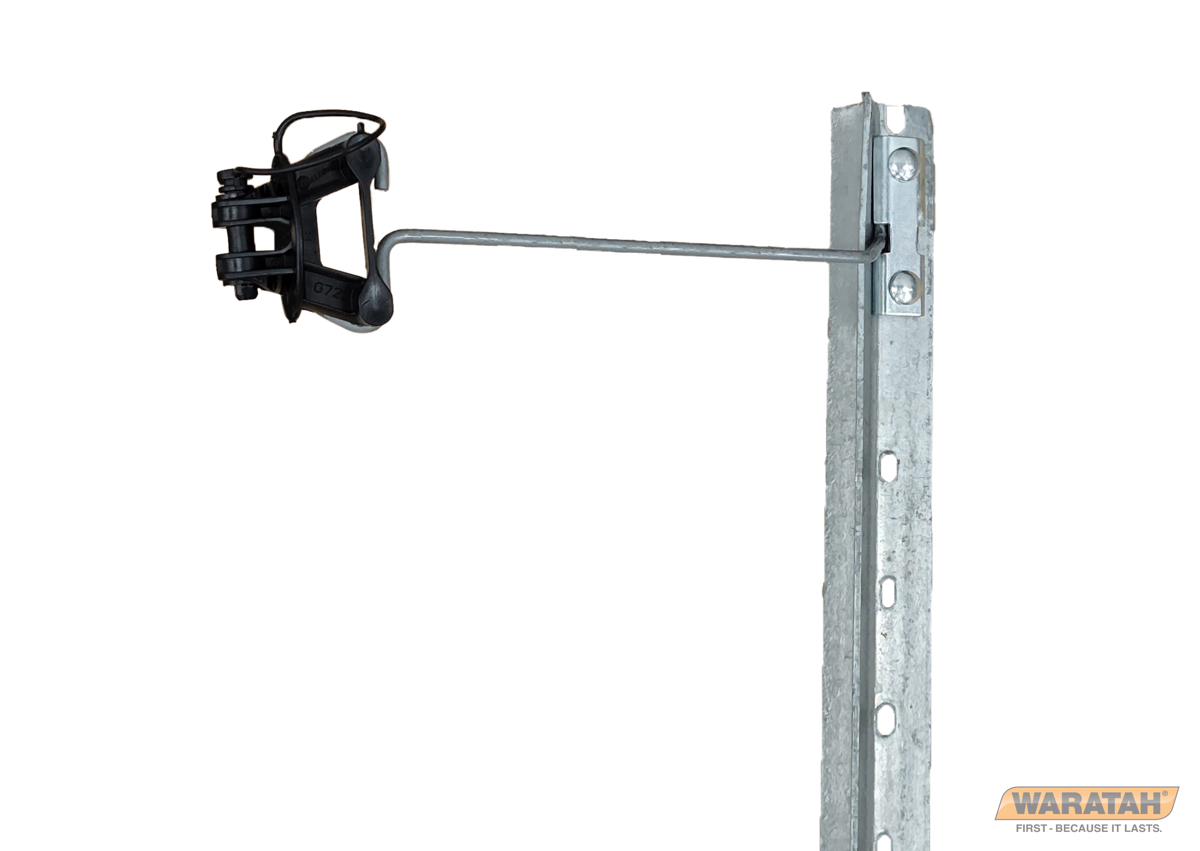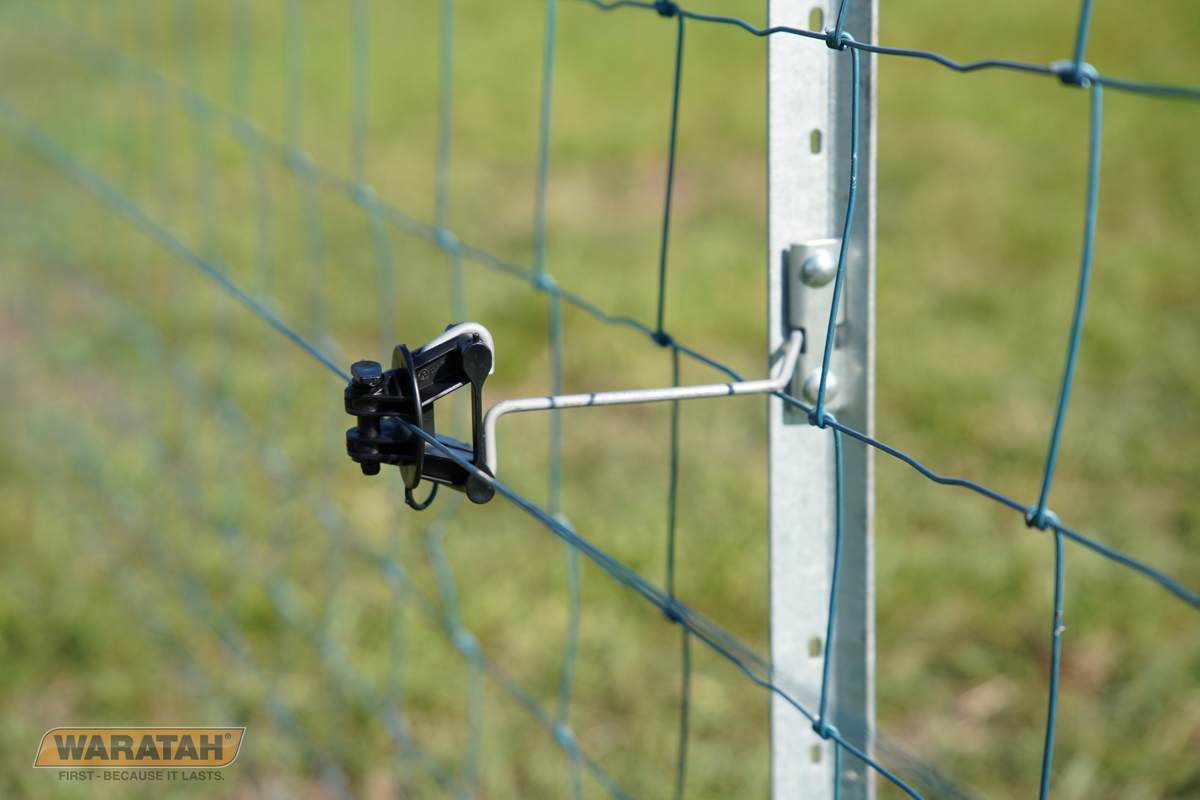 SCAN FOR MORE INFORMATION
Fencing Accessories
Jio® Pinlock electric offsets
Allows for electric fence wires to be offset on one side of a JiO® fence post.
The steel & pinlock design delivers a system designed for quick and easy maintenance.
5.00mm HT galvanized offsets bolt onto Waratah JiO Star® & JiO MaxY® posts
Metal bracket, purpose made JiO bolts & nylon lock nuts, ensures secure attachment to the JiO post.
Plastic Pinlock electric insulators deliver corrosion, UV, and fire resistance.
Easy installation - minimal tools required.
Single Offsets
*NEW*

 160 offset measures 160mm on one side of the bracket
*NEW*

260 offset measures 260mm on one side of the bracket
160, and 260 single offsets are available in a box of 25.
Wire offsets
Jio bracket
bolts, nuts & washers.
CUSTOMER SOLUTIONS
See how our customers have used Waratah products to successfully solve their fencing problem and transform their business.
View All Solutions
LOCATE A DISTRIBUTOR
Waratah® distribute its premium range of fencing products through reputable distributors.
Enter your postcode OR search for your State and/or Town to see details of your nearest Waratah® distributor.