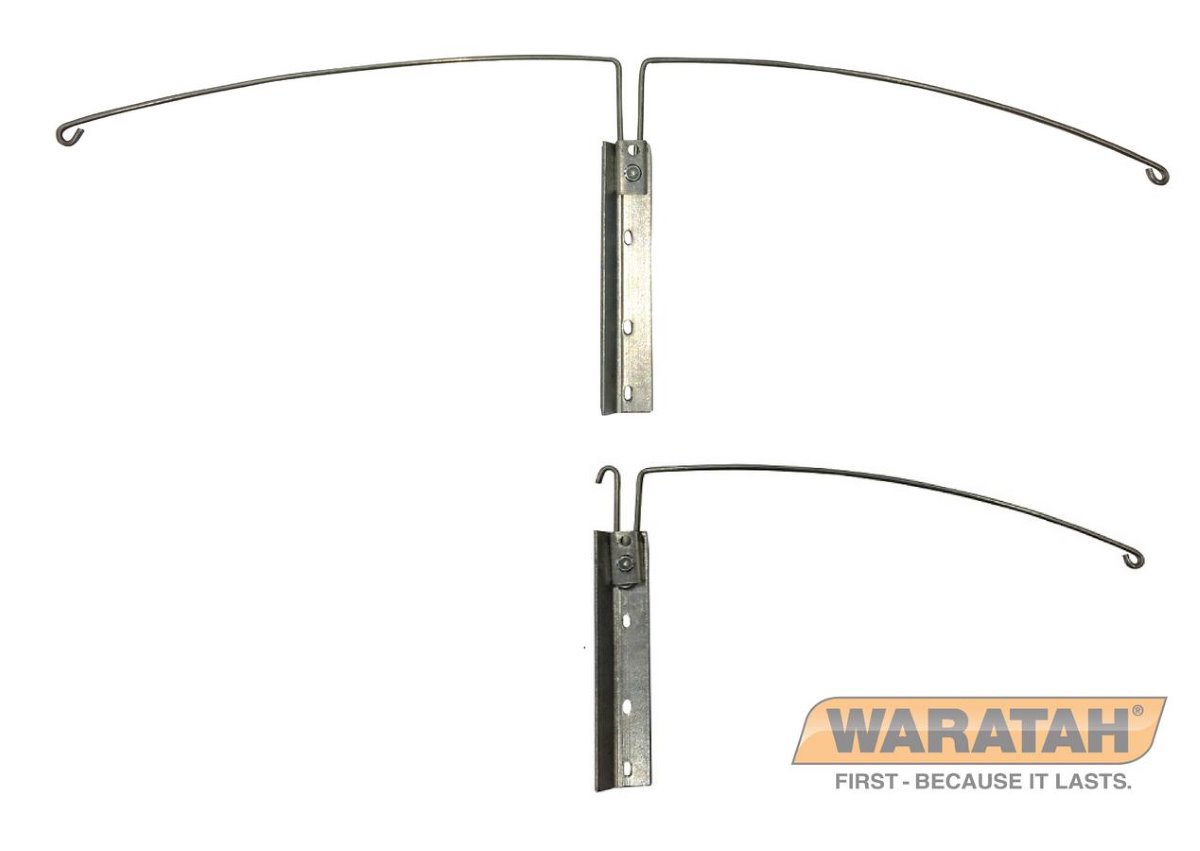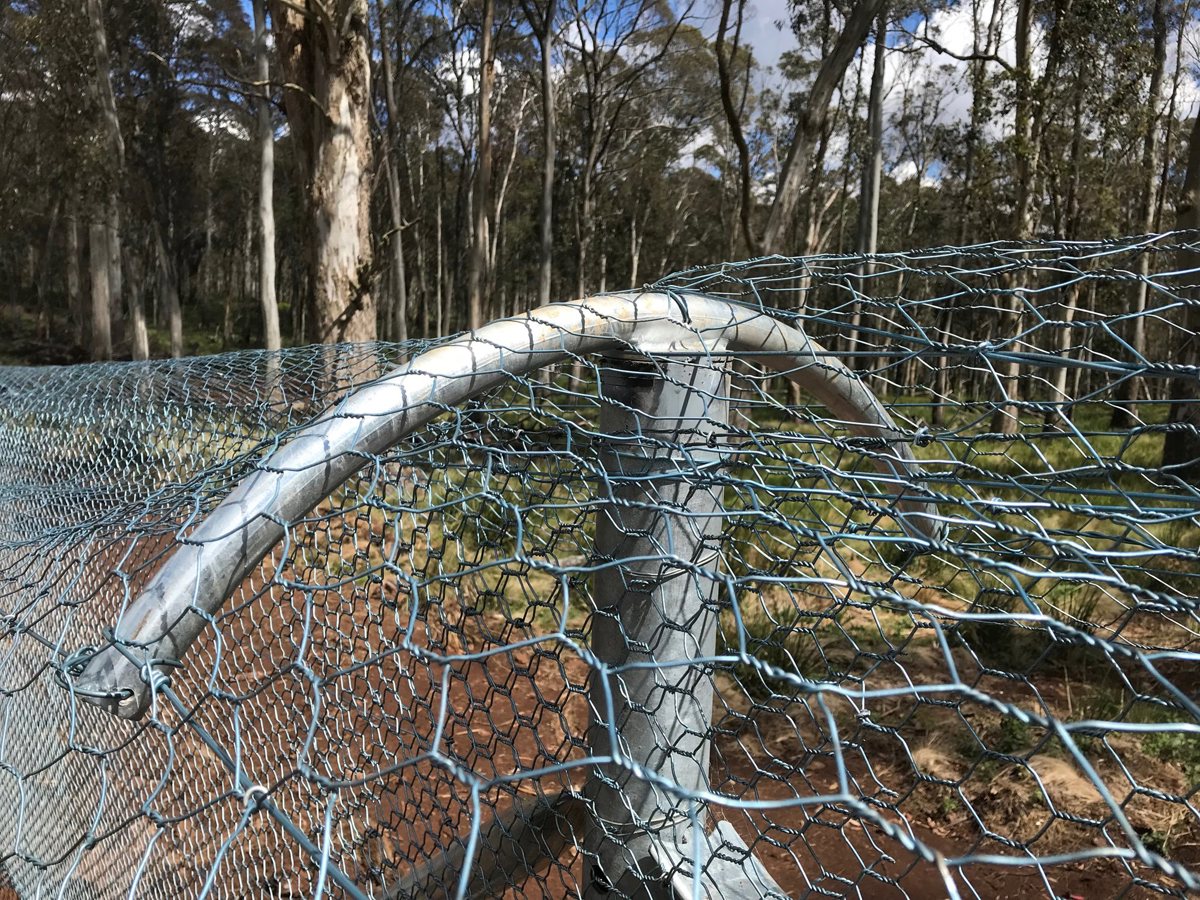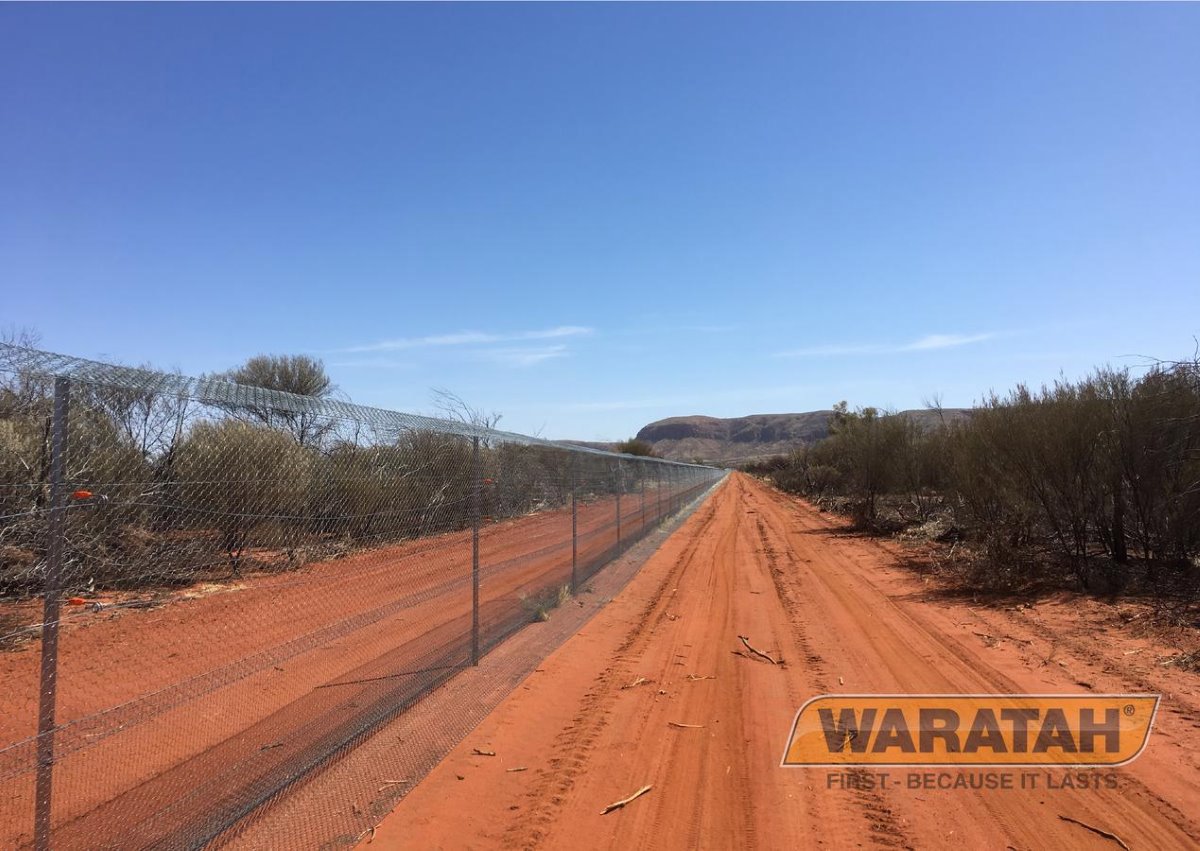 SCAN FOR MORE INFORMATION
Fencing Accessories
Umbrella & Half Umbrella Post Extension
Umbrella & Half Umbrella Strainer extension
Suitable for use with Ezypipe strainer post. Slots into the top of the pipe
Hot dipped galvanized for superior corrosion protection.
Use in conjunction with the Umbrella or Half Umbrella Jio® post extensions for horizontal netting applications
Umbrella & Half Umbrella Jio extension
Hot dipped galvanized for superior corrosion protection.
Easy to install, simply bolt onto the existing Waratah Jio® posts.
Manufactured loops on the extension allows for secure placement of plain selvedge wire.
The half and full umbrella are ideal fencing accessories to contain or exclude animals that climb, such as wild cats.

Size Half Umbrella: 450mm use with a 600mm top apron.
Size Umbrella: 900mm use with a 1200mm top apron.
CUSTOMER SOLUTIONS
See how our customers have used Waratah products to successfully solve their fencing problem and transform their business.
View All Solutions
LOCATE A DISTRIBUTOR
Waratah® distribute its premium range of fencing products through reputable distributors.
Enter your postcode OR search for your State and/or Town to see details of your nearest Waratah® distributor.