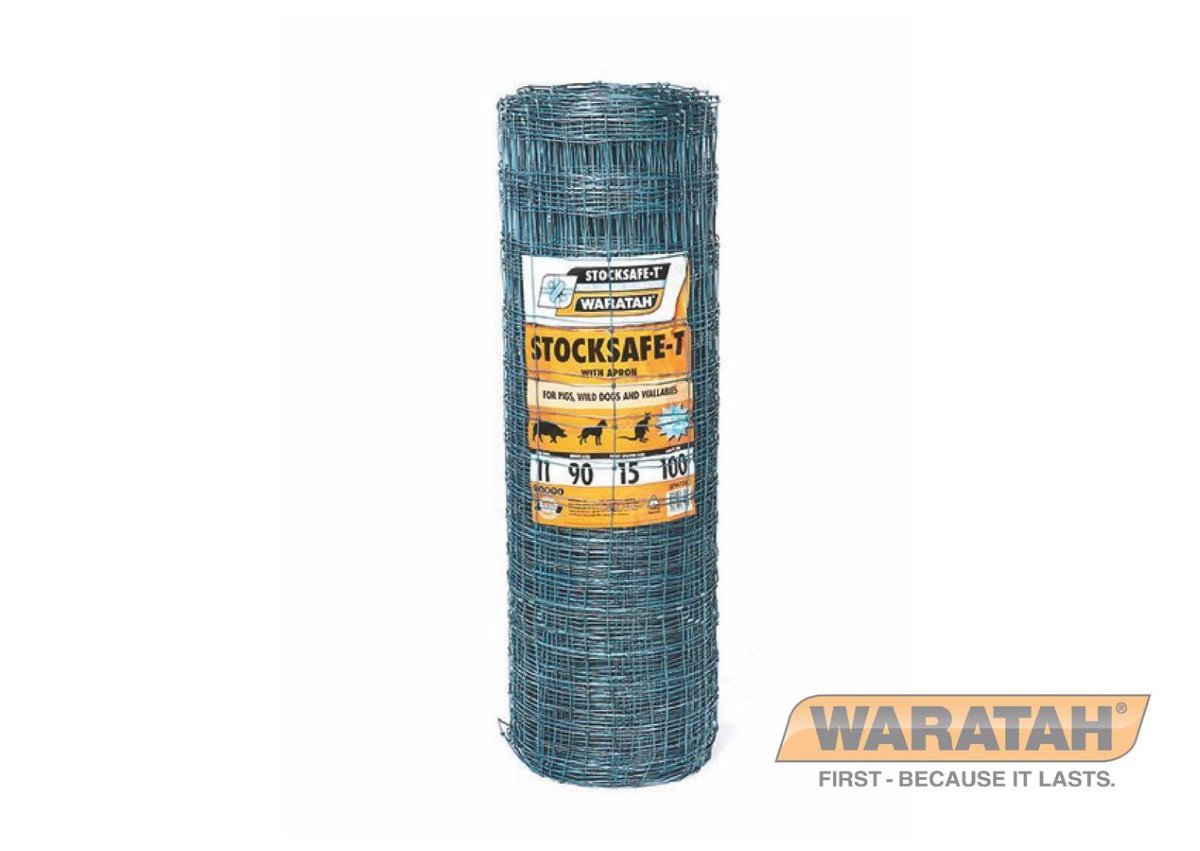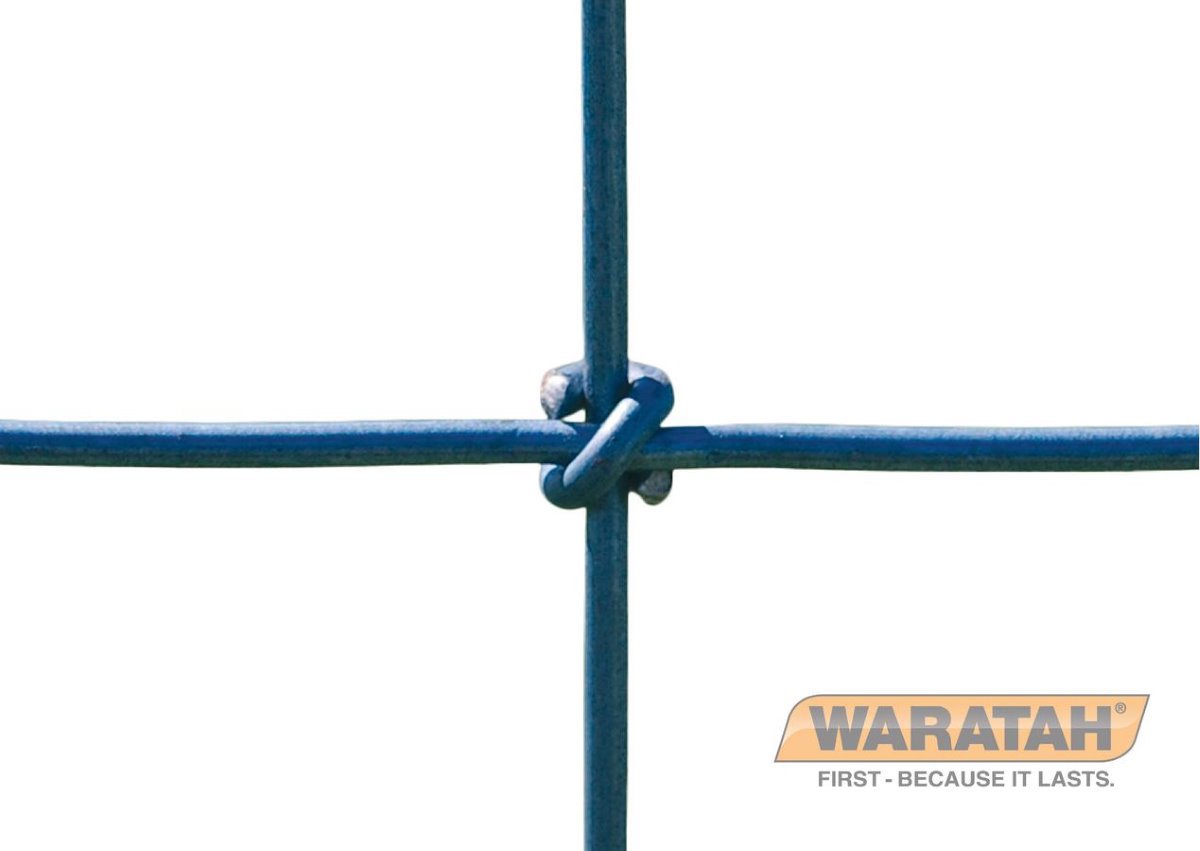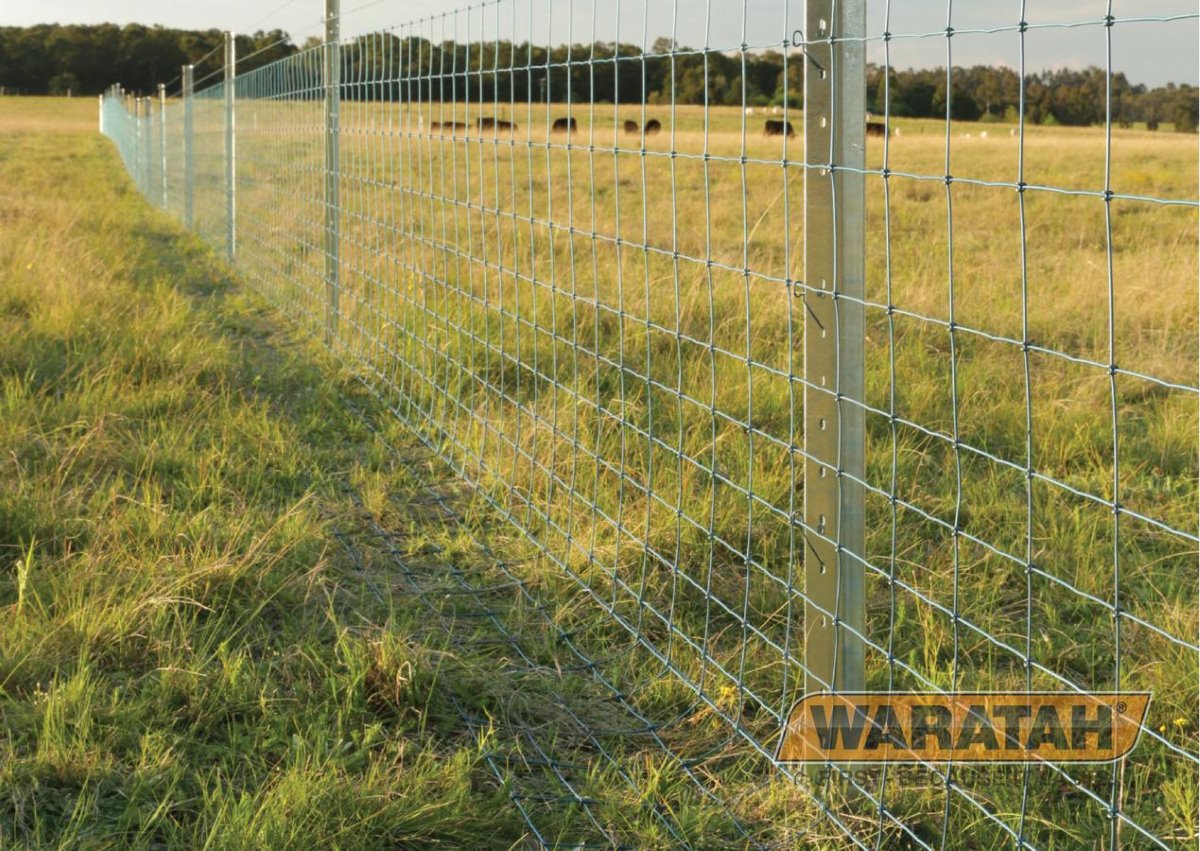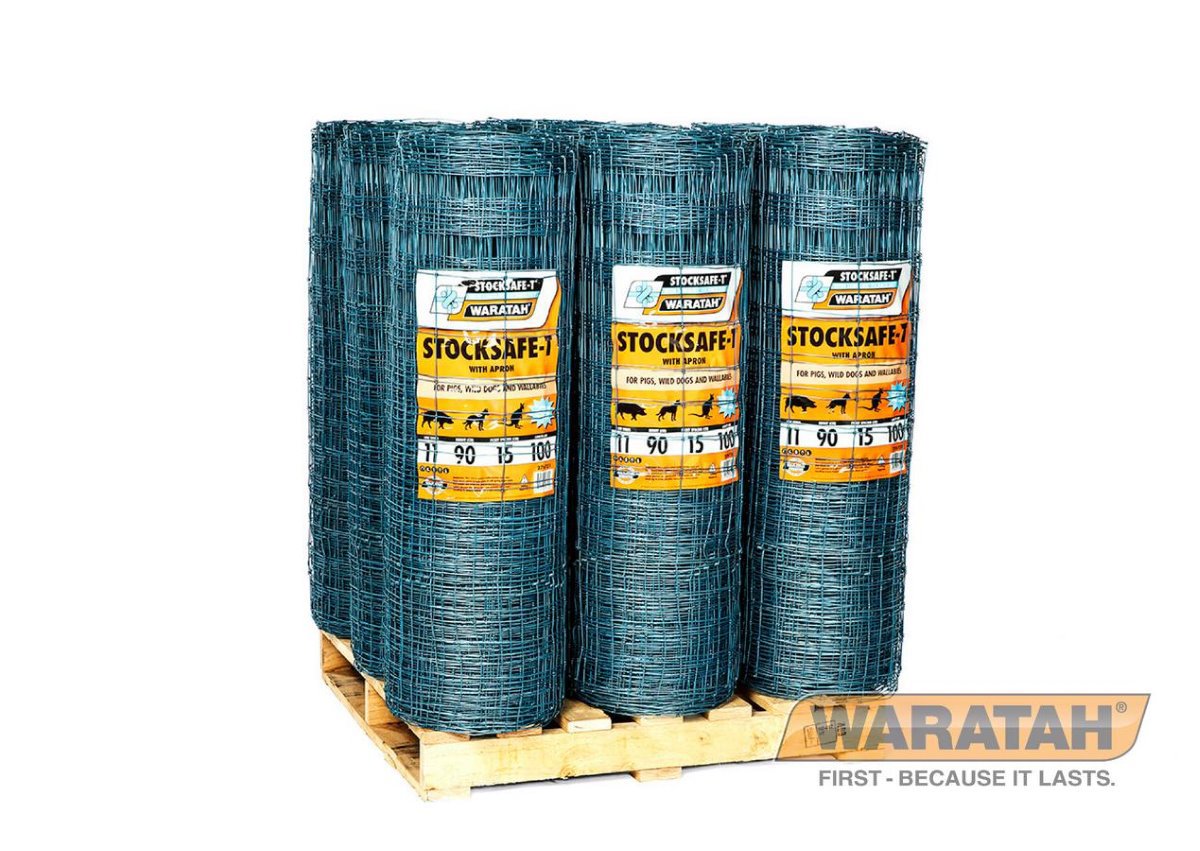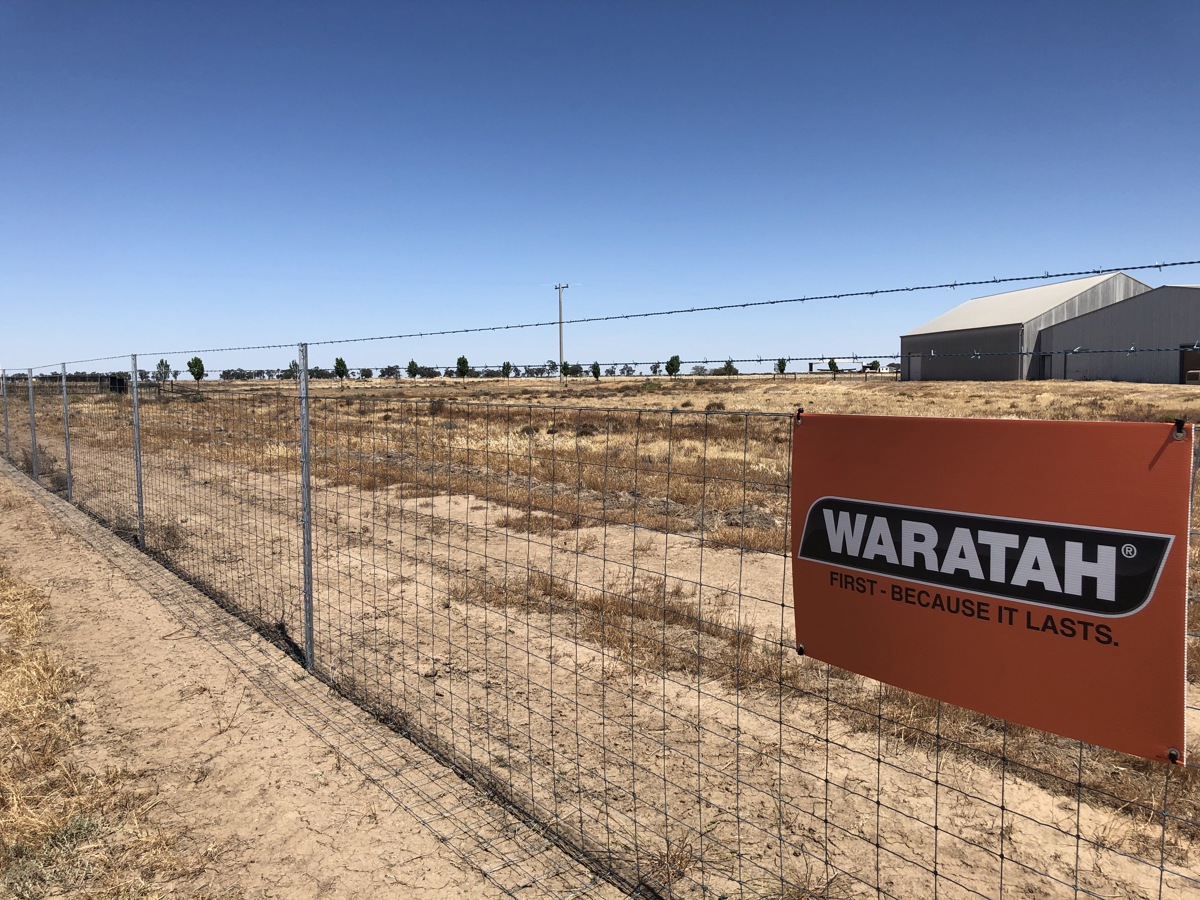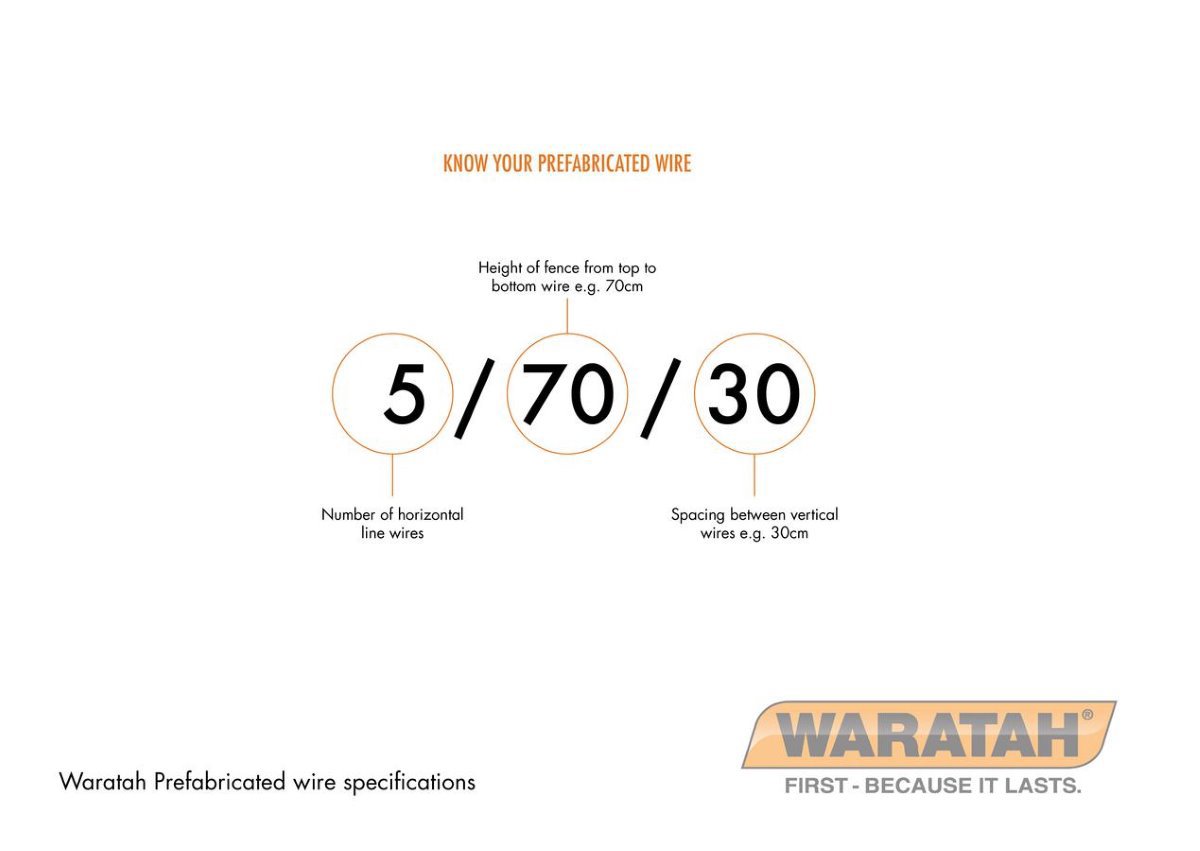 STOCKSAFE-T® LONGLIFE BLUE® WITH APRON
FEATURES

The range has been specifically designed to prevent animals penetrating the fence and is suited to shorter strains and closer post spacings.
Pre-attached to the bottom horizontal wire via a hinged knot, the 30cm apron (lap fence) is laid on the ground, reducing penetration or digging under the fence line by feral animals.
The apron saves on installation time and eliminates the gap between the bottom wire and the ground that appears in traditional fence designs.
Used in an exclusion fence design, this product can provide an effective barrier against feral animals, such as wild dogs, pigs, wallabies and kangaroos.
Used as an exclusion barrier for regional Aerodrome fencing.

SPECIFICATIONS

| WIRE SIZE* | ROLL LENGTH (M) |
| --- | --- |
|   11/90/15 | 100 |
| 12/115/15 | 250 |
| 15/150/15 | 100 |
| 15/150/15 | 250 |
| 15/150/15 | 500 |
SCAN FOR MORE INFORMATION
Prefabricated Fencing
Stocksafe-T® Longlife Blue® with Apron
The range has been specifically designed to prevent animals penetrating the fence and is suited to shorter strains and closer post spacings.
Pre-attached to the bottom horizontal wire via a hinged knot, the 30cm apron (lap fence) is laid on the ground, reducing penetration or digging under the fence line by feral animals.
The apron saves on installation time and eliminates the gap between the bottom wire and the ground that appears in traditional fence designs.
Used in an exclusion fence design, this product can provide an effective barrier against feral animals, such as wild dogs, pigs, wallabies and kangaroos.
Used as an exclusion barrier for regional Aerodrome fencing.
| WIRE SIZE* | ROLL LENGTH (M) |
| --- | --- |
|   11/90/15 | 100 |
| 12/115/15 | 250 |
| 15/150/15 | 100 |
| 15/150/15 | 250 |
| 15/150/15 | 500 |
CUSTOMER SOLUTIONS
See how our customers have used Waratah products to successfully solve their fencing problem and transform their business.
View All Solutions
LOCATE A DISTRIBUTOR
Waratah® distribute its premium range of fencing products through reputable distributors.
Enter your postcode OR search for your State and/or Town to see details of your nearest Waratah® distributor.