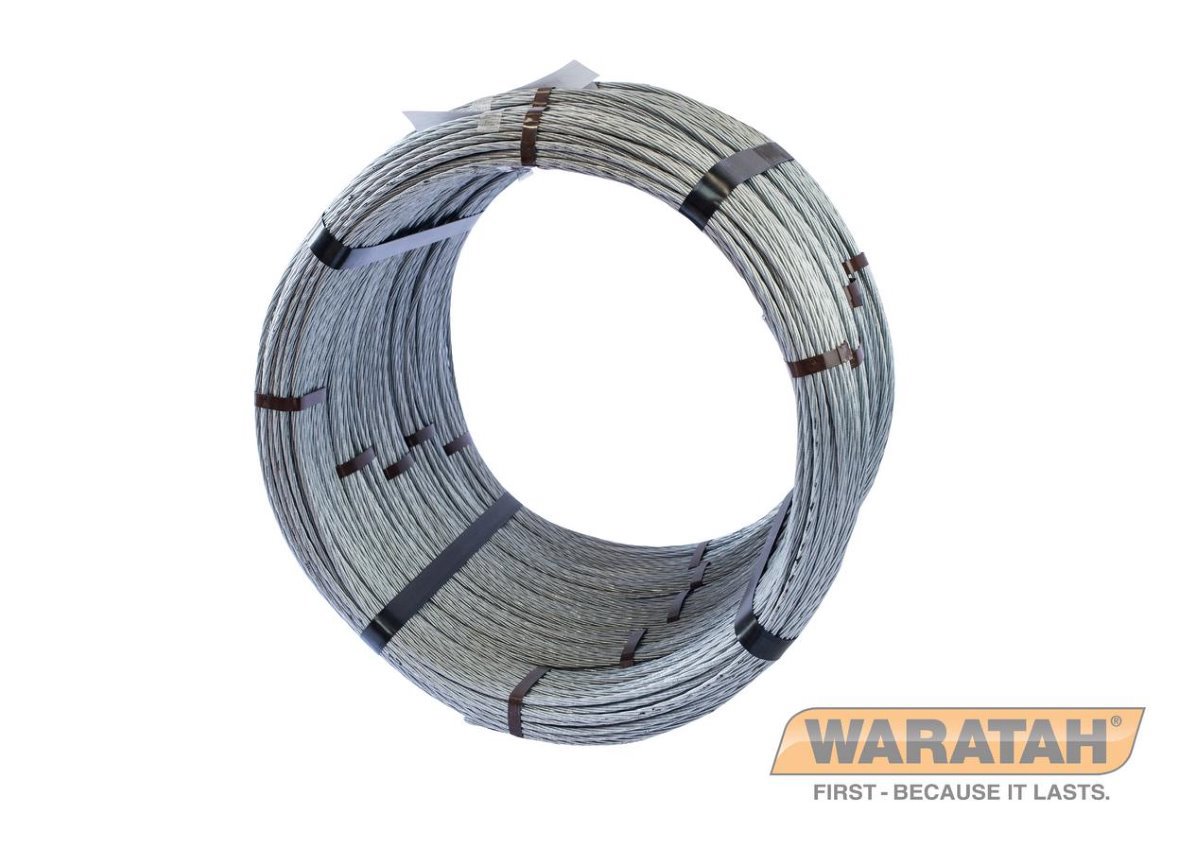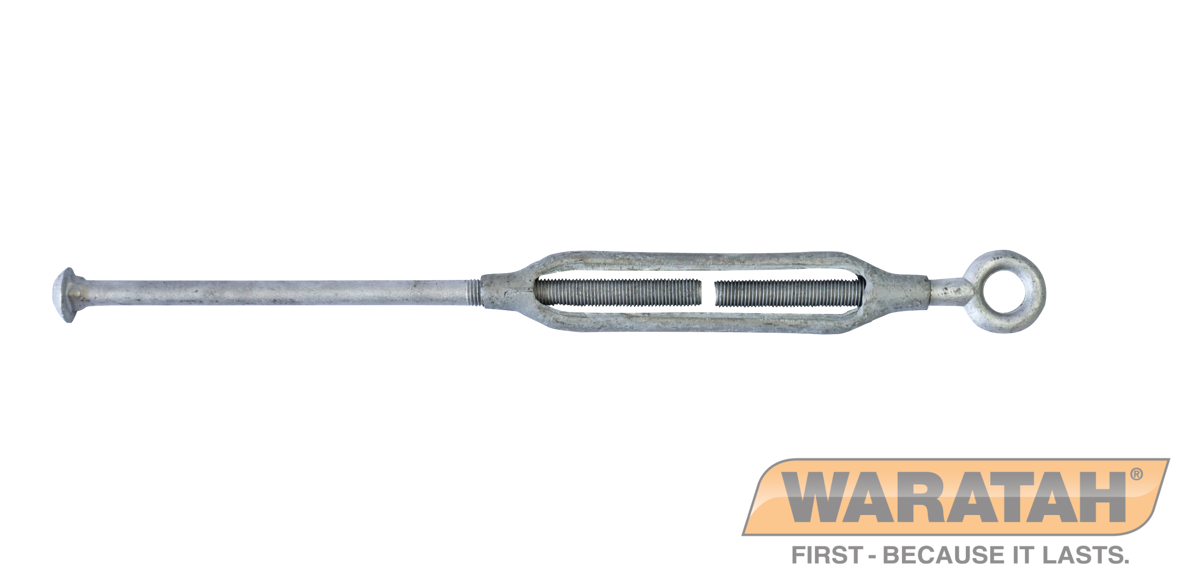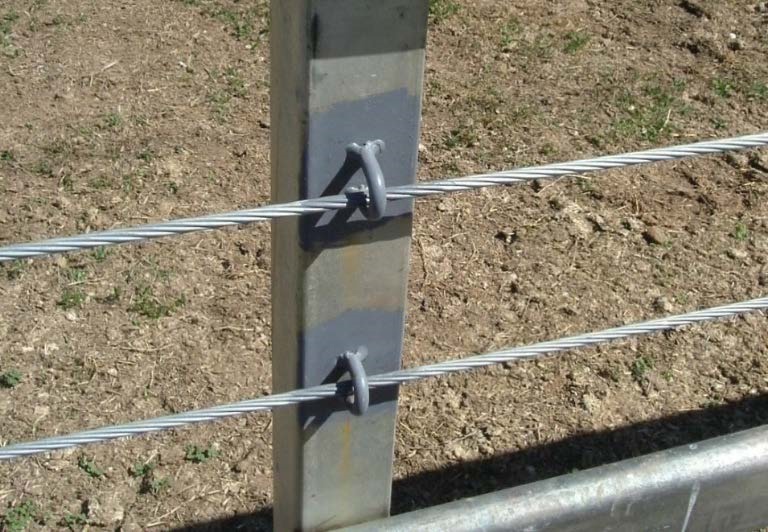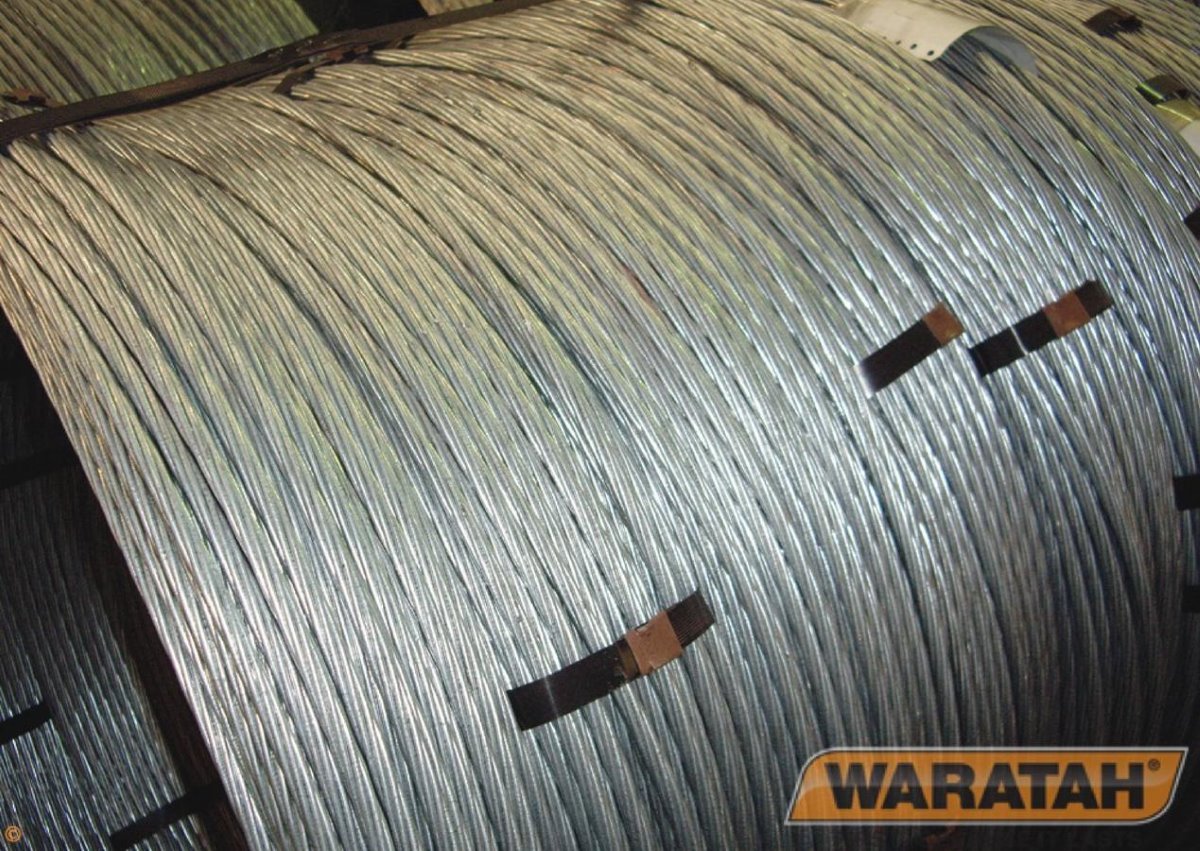 SCAN FOR MORE INFORMATION
Specialised Fence Wire
Cattle Yard Strand
Manufactured from seven, heavy galvanized, high tensile 2.75mm wires twisted together to form an 8mm diameter strand.
More flexible than timber under stock pressure.
Can be designed to incorporate any size gate, crush or bail.
When combined with a turnbuckle allows tension to be adjusted at any time.
This high strength wire strand offers a cost effective alternative to erecting traditional timber post and rail systems. Material costs are lower, erection can be a one-man job and maintenance is reduced to a minimum when compared with other yard enclosures.
Diameter: 8.00mm
Breaking Strain: 32kN
Coil Length: 150m

Components - all components sold seperately
 
Component
 
Specification
Strand
 
Heavy galvanized high tensile 2.75mm
 
(12 gauge) steel wires twisted to 8.00mm diameter strand
 
Breaking strain 32kN
 
Supplied in 50kg coils containing 150m
Turnbuckle
 
16mm threaded body
 
7.5kN capacity
 
35cm cup head bolt
 
Heavy galvanized finish
Grip
 
Helical high tensile galvanized wire grip
 
(u shaped)
 
Used for attaching strand to turnbuckles at one end of a section and posts at the other
CUSTOMER SOLUTIONS
See how our customers have used Waratah products to successfully solve their fencing problem and transform their business.
View All Solutions
LOCATE A DISTRIBUTOR
Waratah® distribute its premium range of fencing products through reputable distributors.
Enter your postcode OR search for your State and/or Town to see details of your nearest Waratah® distributor.