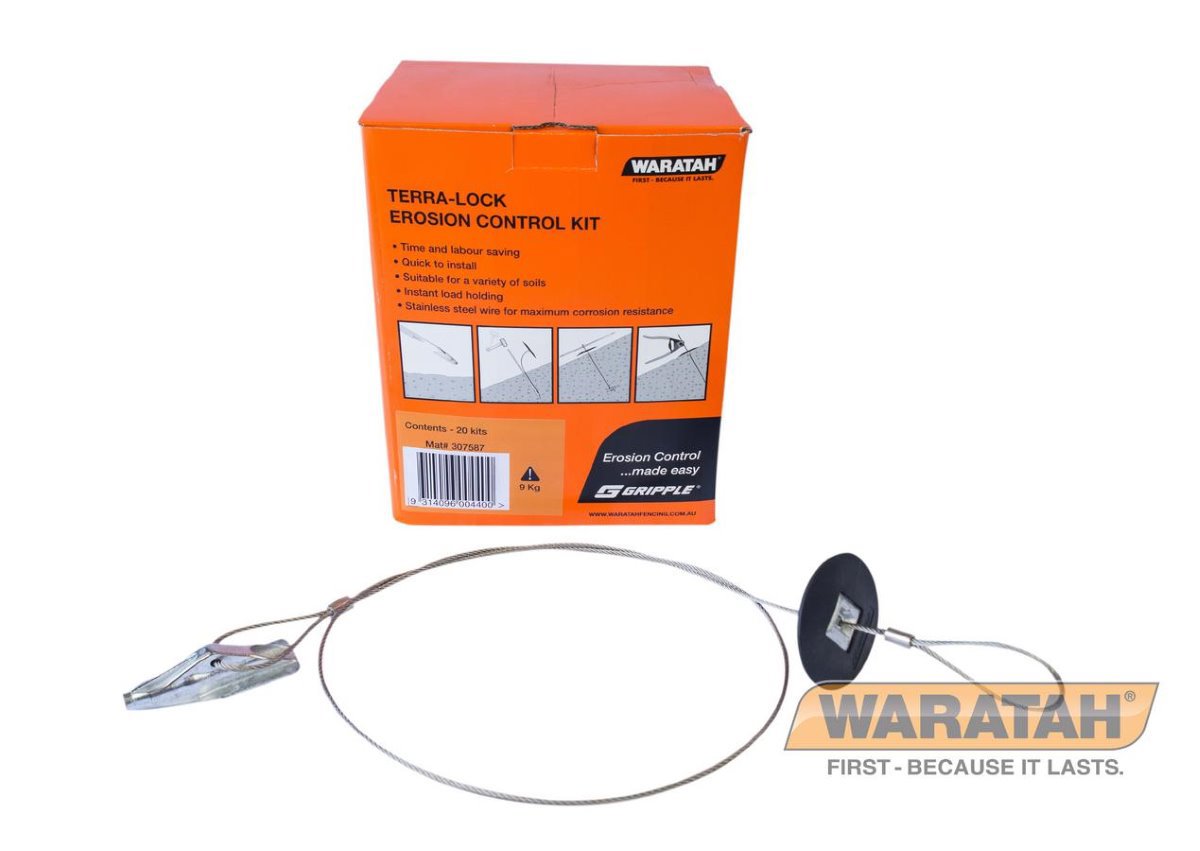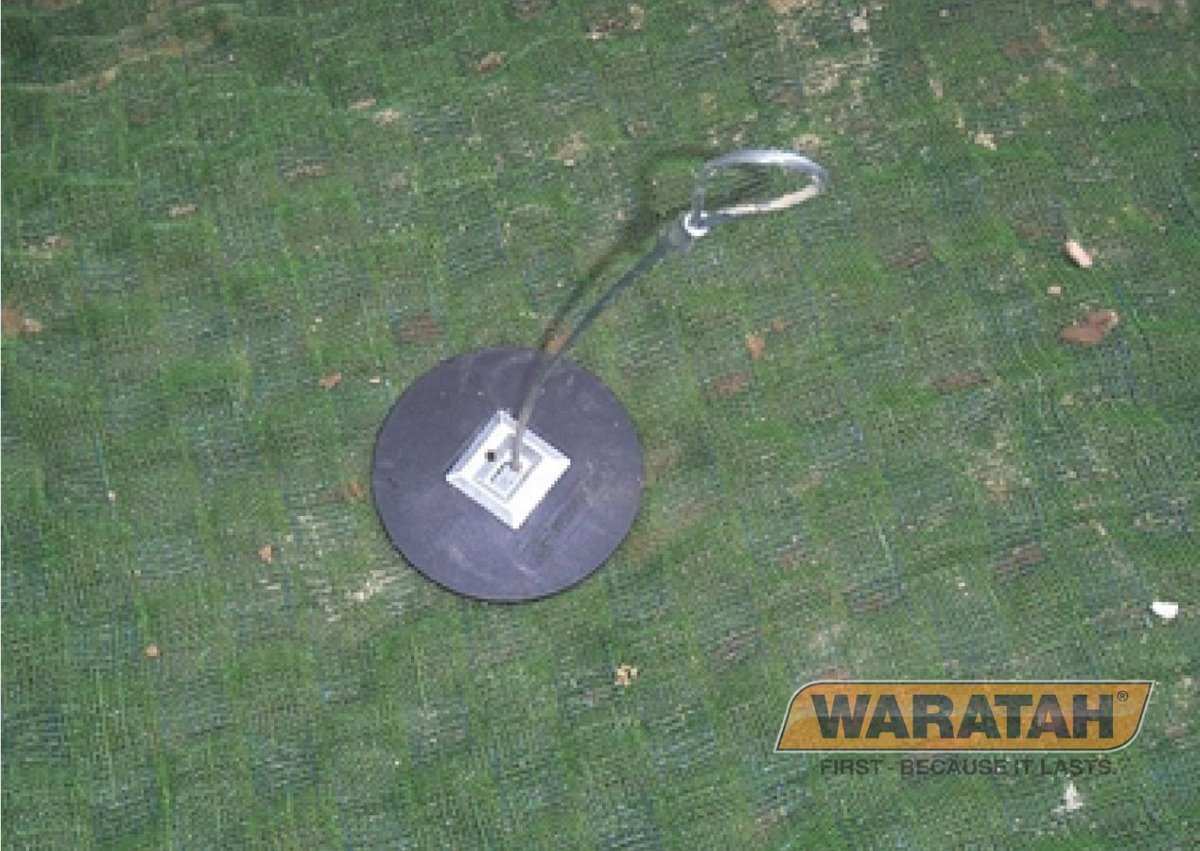 SCAN FOR MORE INFORMATION
Joiners
Gripple Terra-Lock®
Easily installed and instantly loaded anchor system.
The 4mm stainless steel wire rope (1.50m long) provides in-ground strength and is easily driven in with the Terra-Lock drive tool.
Meets the requirements of the most demanding erosion-control installations, where increased performance characteristics are required over conventional pins, stakes and staples.
A high-load anchoring pin for erosion control and soil stabilisation, the Terra-Lock system is designed to hold all types of reinforcement matting or erosion control blankets in place.
CUSTOMER SOLUTIONS
See how our customers have used Waratah products to successfully solve their fencing problem and transform their business.
View All Solutions
LOCATE A DISTRIBUTOR
Waratah® distribute its premium range of fencing products through reputable distributors.
Enter your postcode OR search for your State and/or Town to see details of your nearest Waratah® distributor.