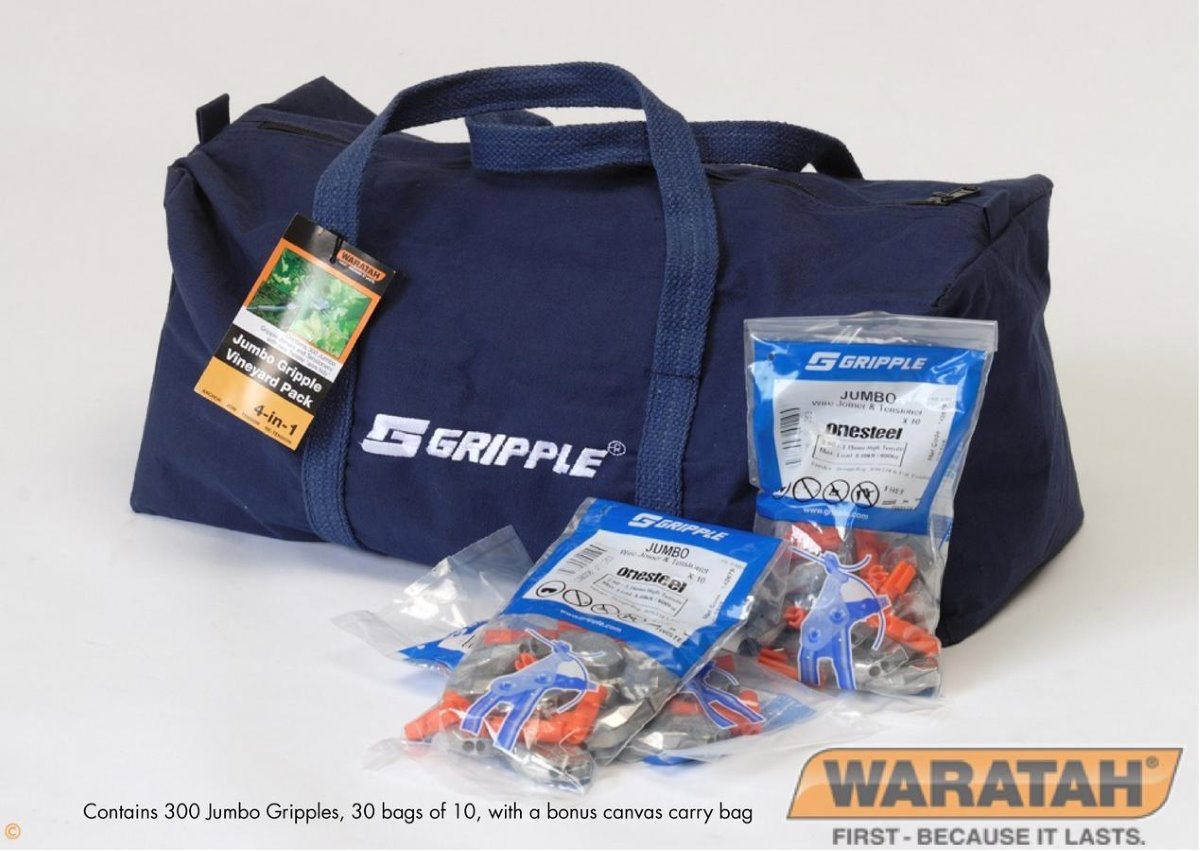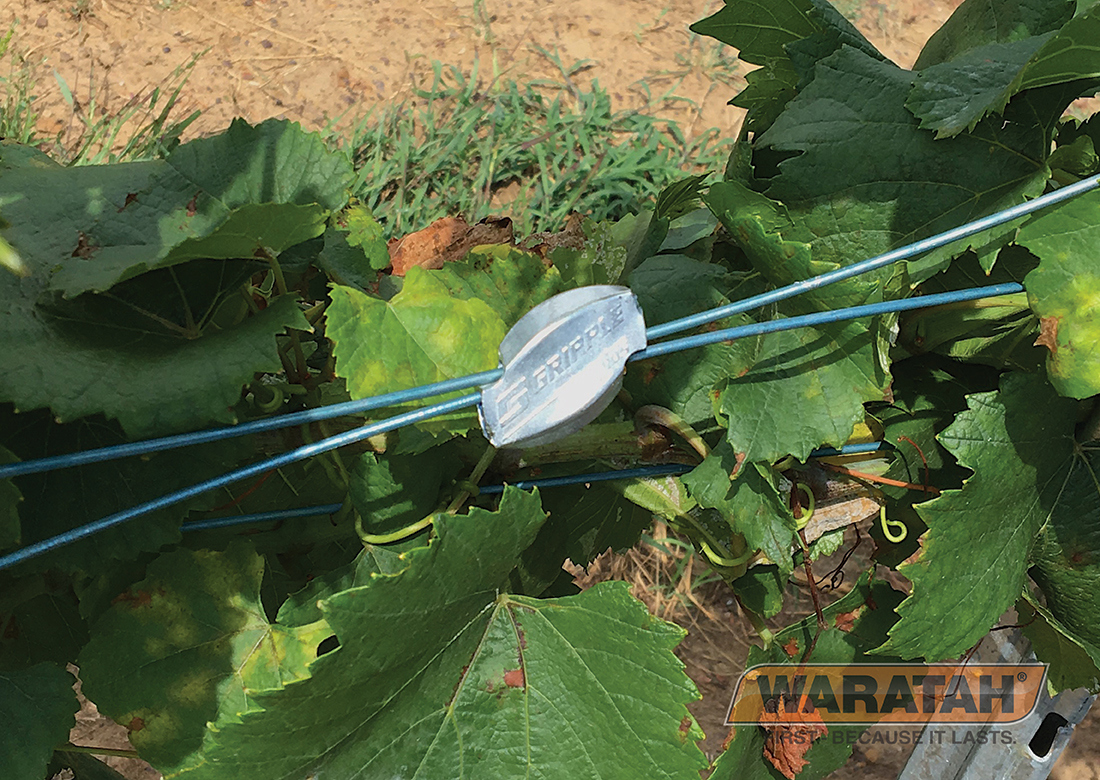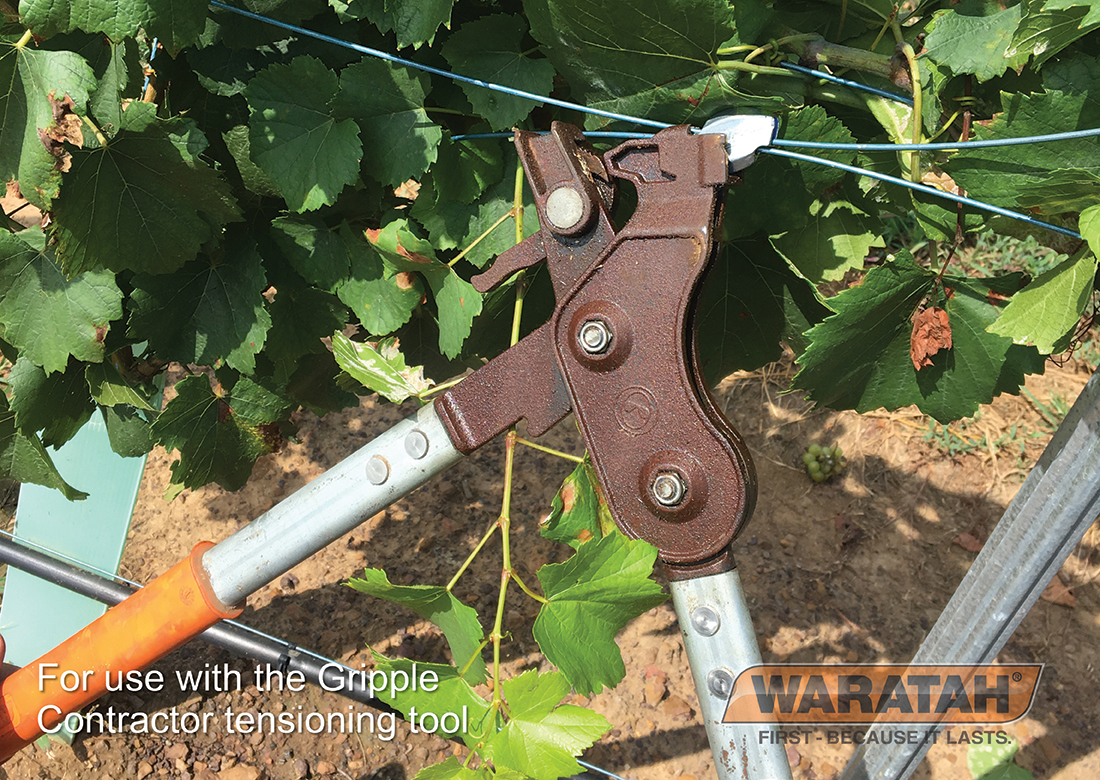 SCAN FOR MORE INFORMATION
Joiners
Jumbo Gripple® Vineyard Pack
Save time and money joining and tensioning trellis wire with Gripple Jumbos.
Designed specifically for use in viticulture with the following Growire® trellis wires:
           - 2.65mm Growire
           - 2.85mm Growire
           - 3.15mm Growire
Easy to use - simply push wires through the Gripple in each direction and the one-way grip firmly holds each wire. No bending, twisting or tying wires.
Gripples are long lasting and can be re-used.
The patented ceramic roller technology delivers better wire grip over higher loads.
Stainless steel spring provides a high corrosion resistance against environmental conditions as well as sprays and fertilisers.
Gipple Jumbo vinyard pack
Contains: 300 per pack (30 bags of 10 Gripples)
Pack includes a bonus canvas carry bag
Max Working Load: 5.8kN
Suitable to use with: 2.65, 2.85 & 3.15mm Growire.
CUSTOMER SOLUTIONS
See how our customers have used Waratah products to successfully solve their fencing problem and transform their business.
View All Solutions
LOCATE A DISTRIBUTOR
Waratah® distribute its premium range of fencing products through reputable distributors.
Enter your postcode OR search for your State and/or Town to see details of your nearest Waratah® distributor.