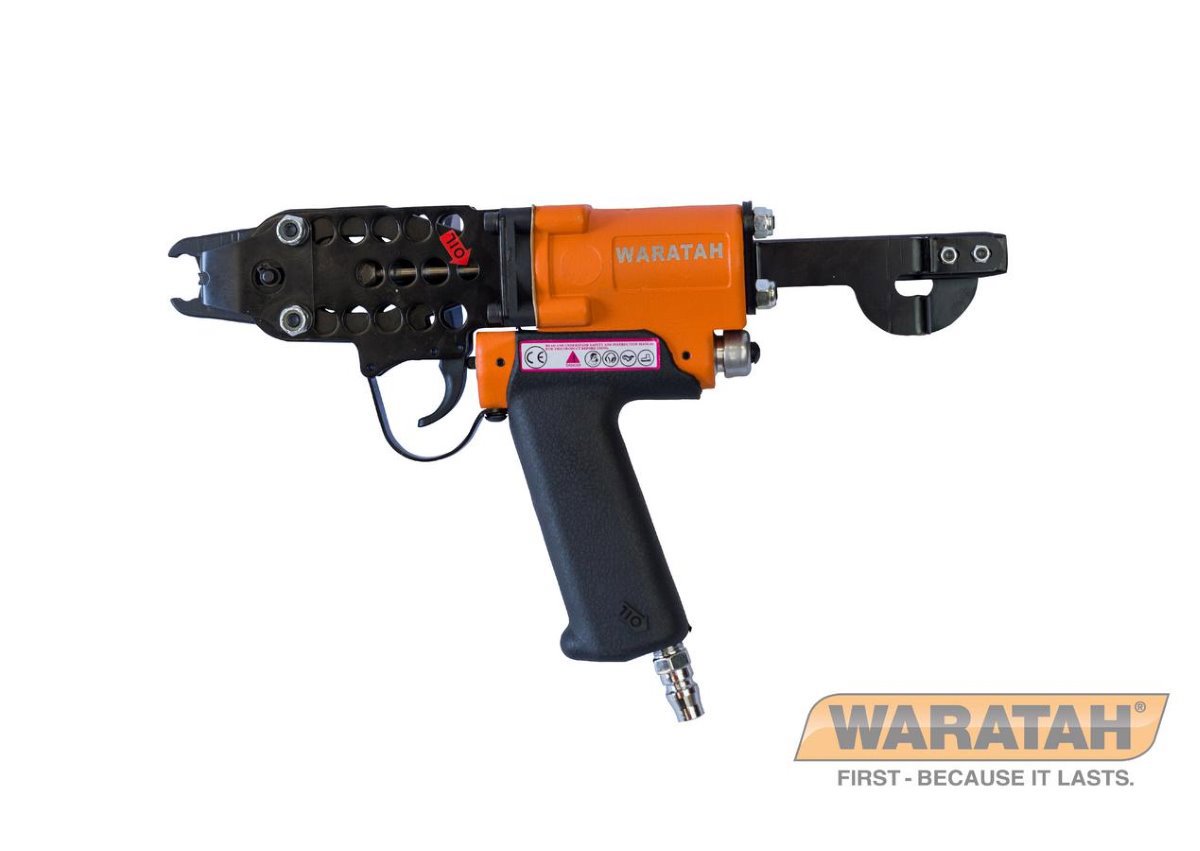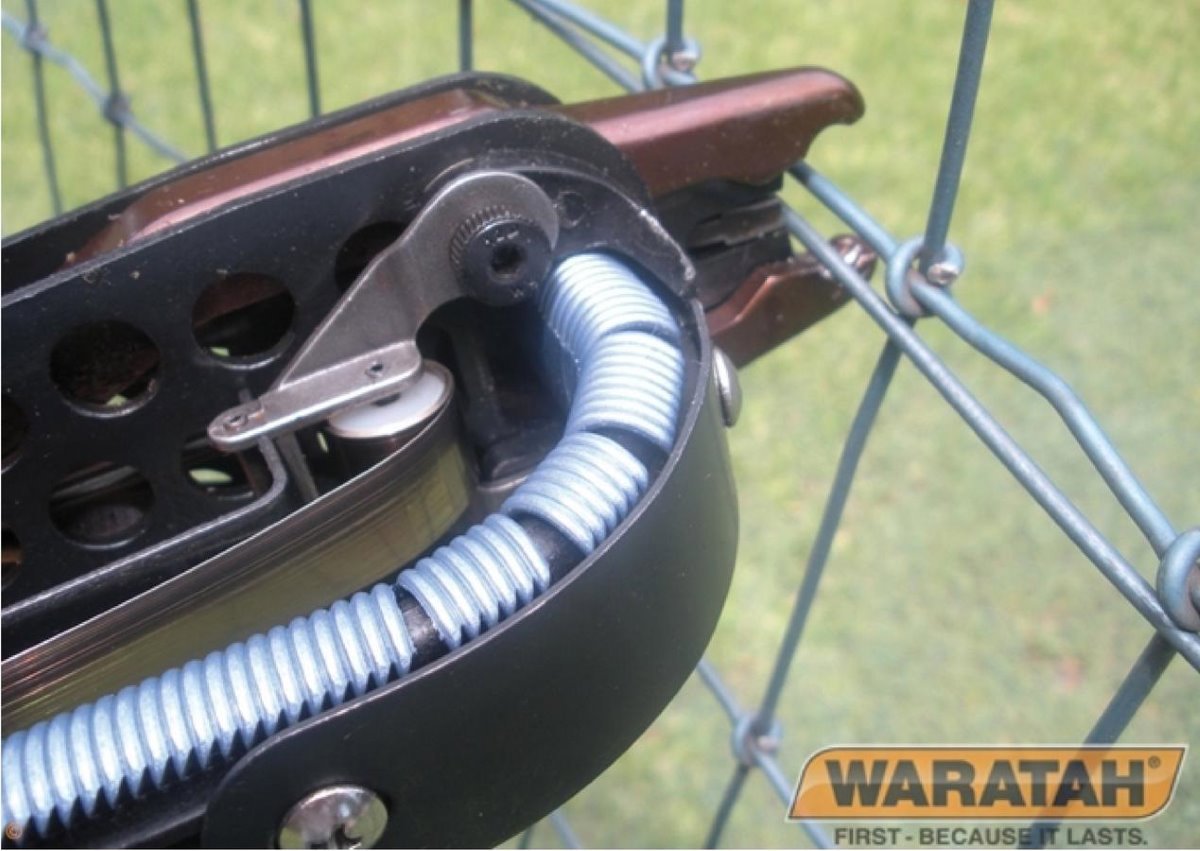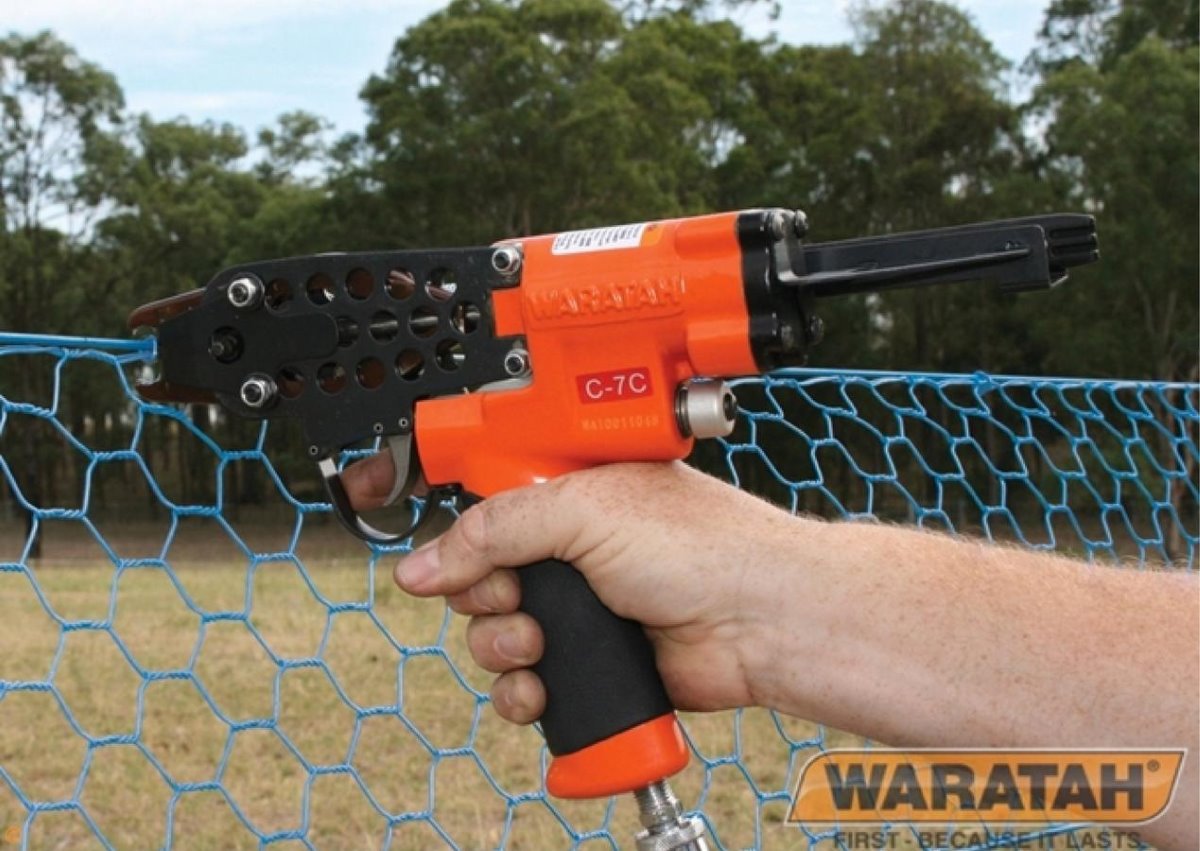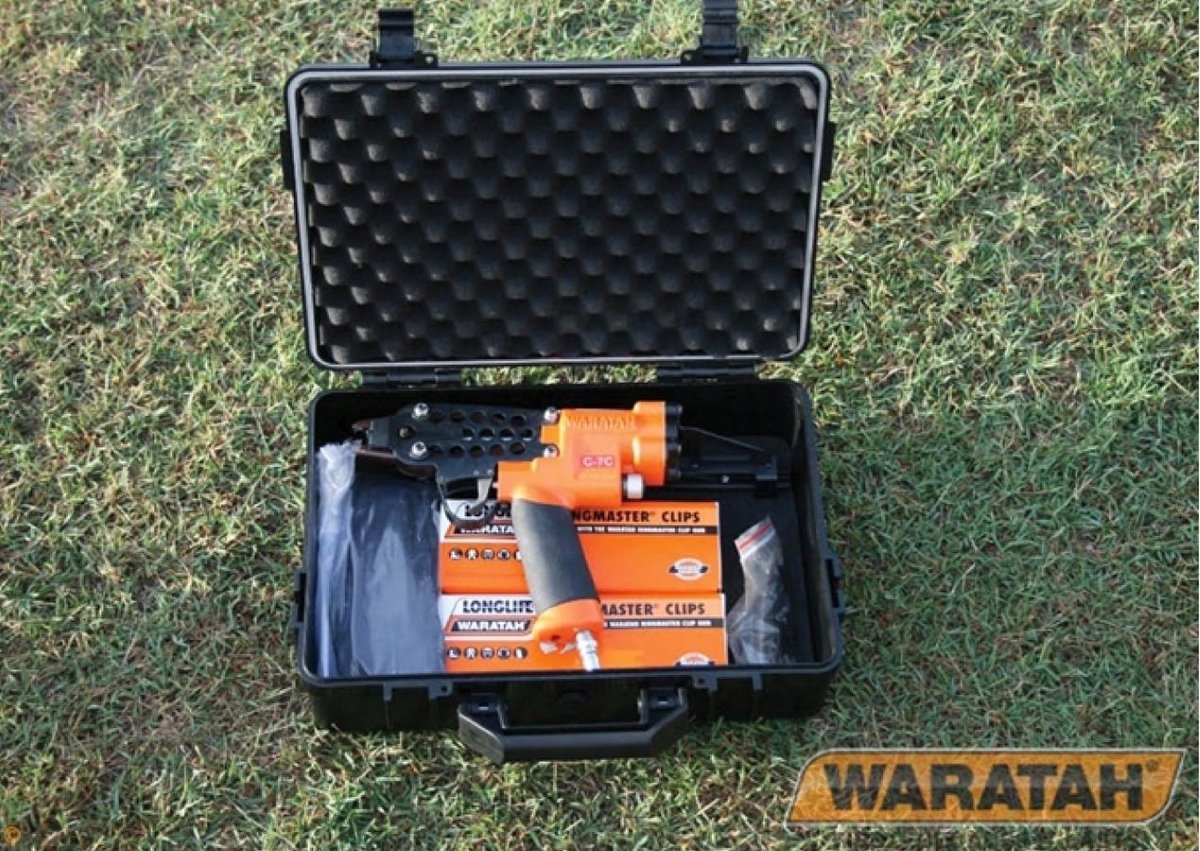 SCAN FOR MORE INFORMATION
Tools
Ringmaster® Pneumatic Clip Gun
Designed to clip wires together, faster and more consistently than manual process
Pneumatically driven (air operated).  Air operates a piston in the gun which forces the jaws to close around the wire clip; this reduces manual effort as the gun does all the repetitive work
Balanced ergonomic design and light weight means the clip gun is comfortable to operate
Package in a sturdy foam lined PVC carry case to protect from damage
A fast way to secure clips to fence wires reducing physical effort and increasing the number of clips that can be installed per hour
Used to secures netting to prefabricated wire, netting to fence line wires and additional plain or barb wires to your fence
Australia wide 12 month warranty* - Waratah will repair or replace or replace any fault in workmanship for a period of 12 months from date of purchase
Recommended air pressure: Optimum 80PSI
Do not operate above 100PSI

Gun Weight: 1.5kg approx
CUSTOMER SOLUTIONS
See how our customers have used Waratah products to successfully solve their fencing problem and transform their business.
View All Solutions
LOCATE A DISTRIBUTOR
Waratah® distribute its premium range of fencing products through reputable distributors.
Enter your postcode OR search for your State and/or Town to see details of your nearest Waratah® distributor.