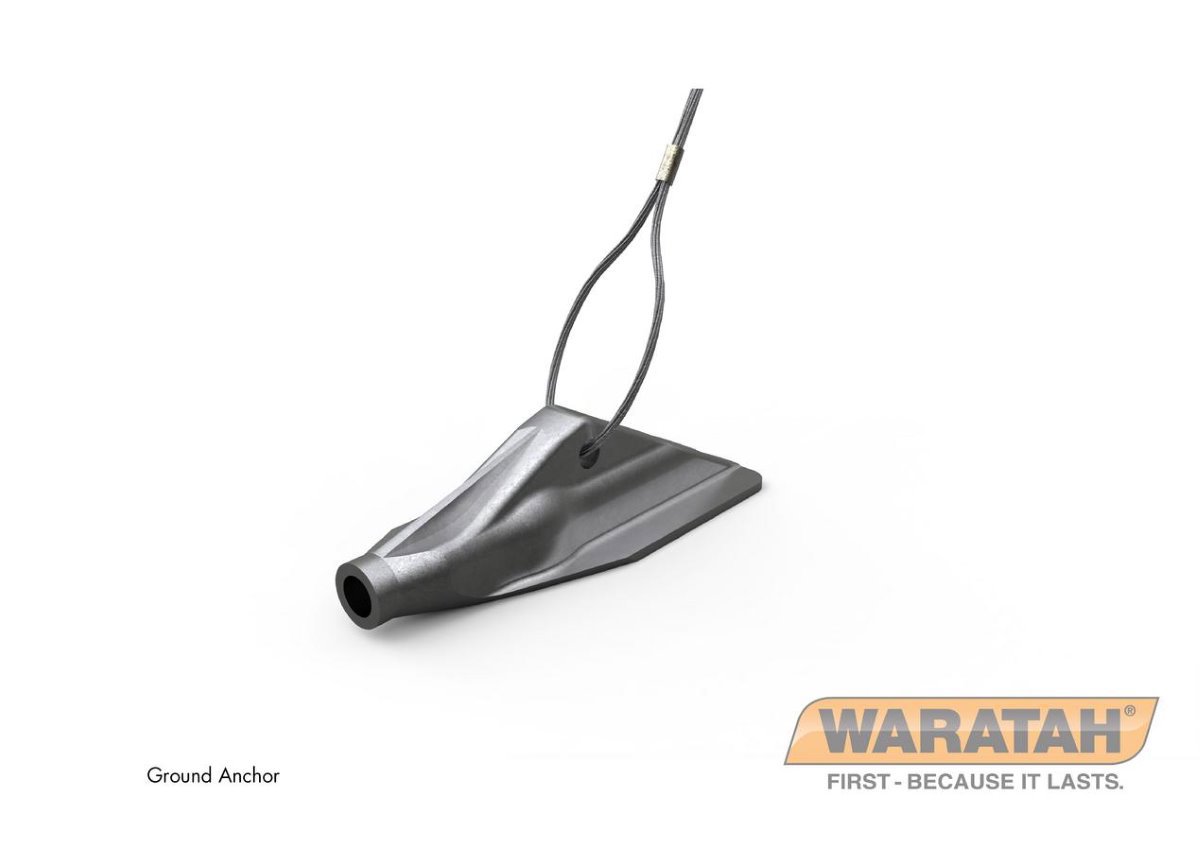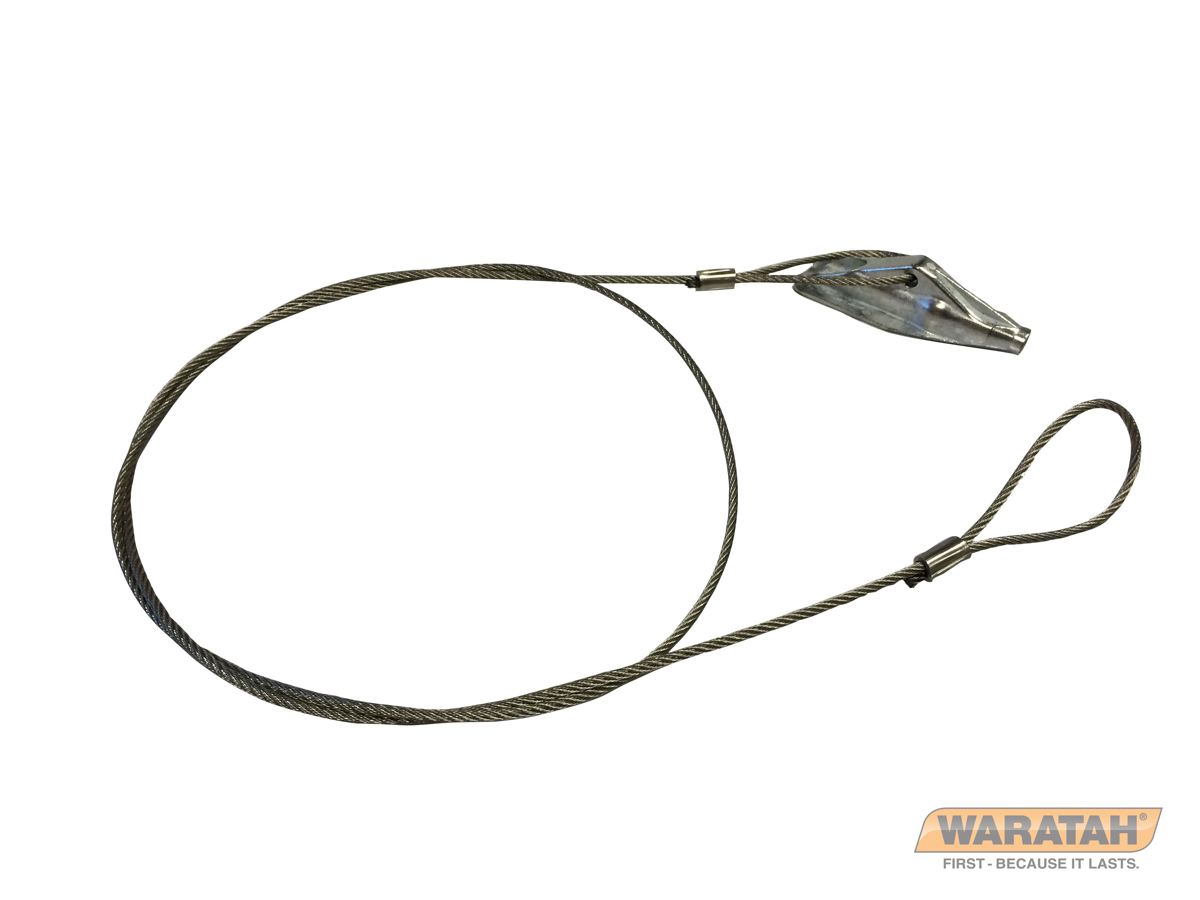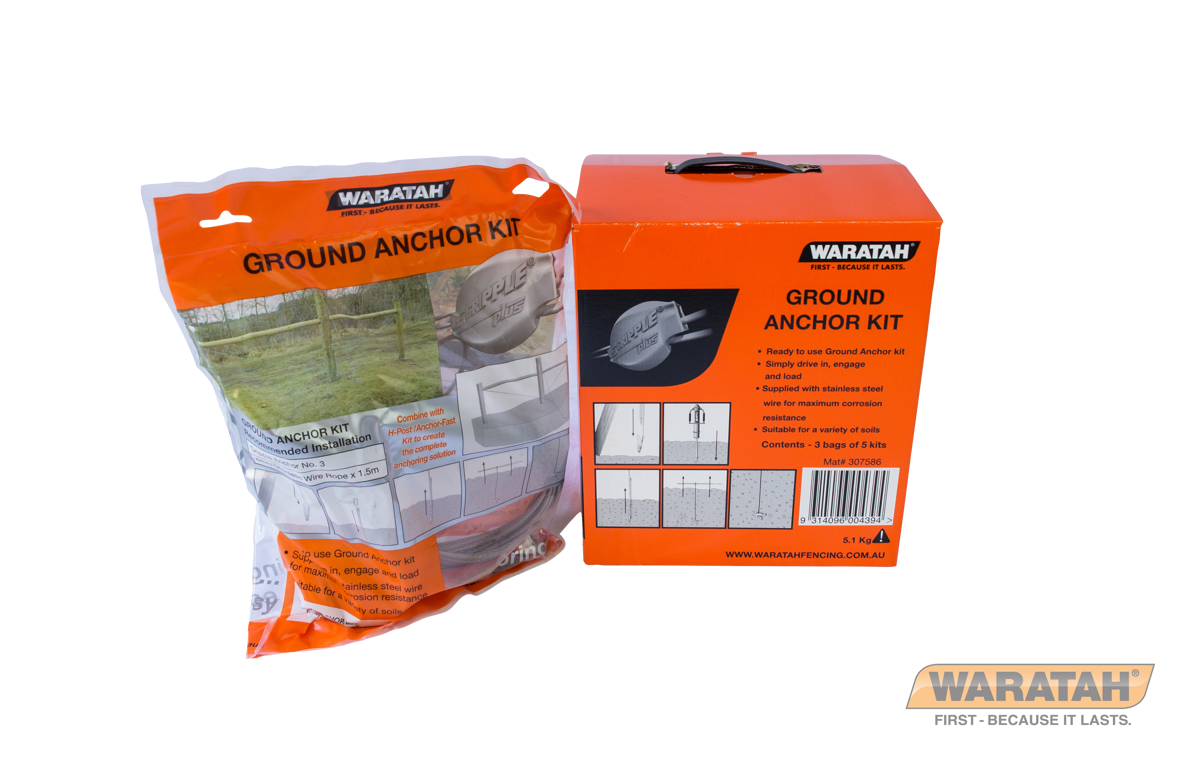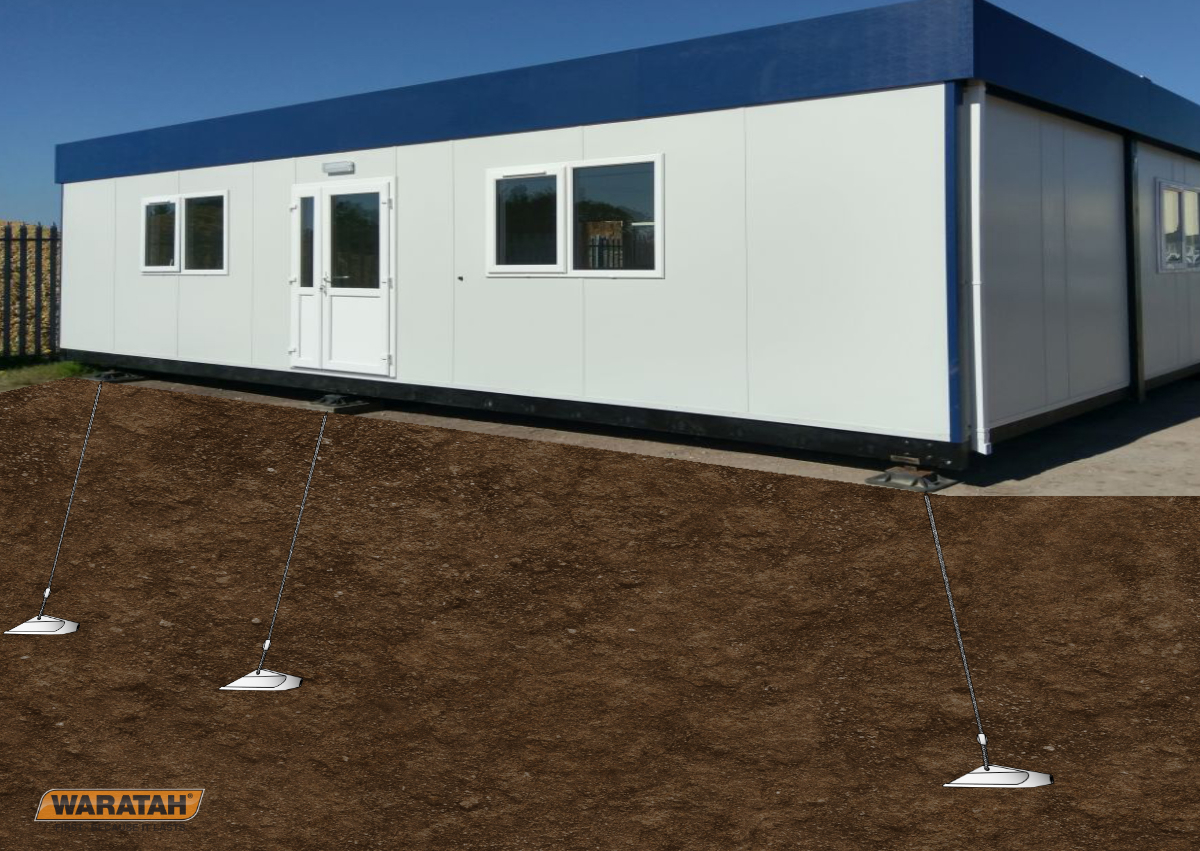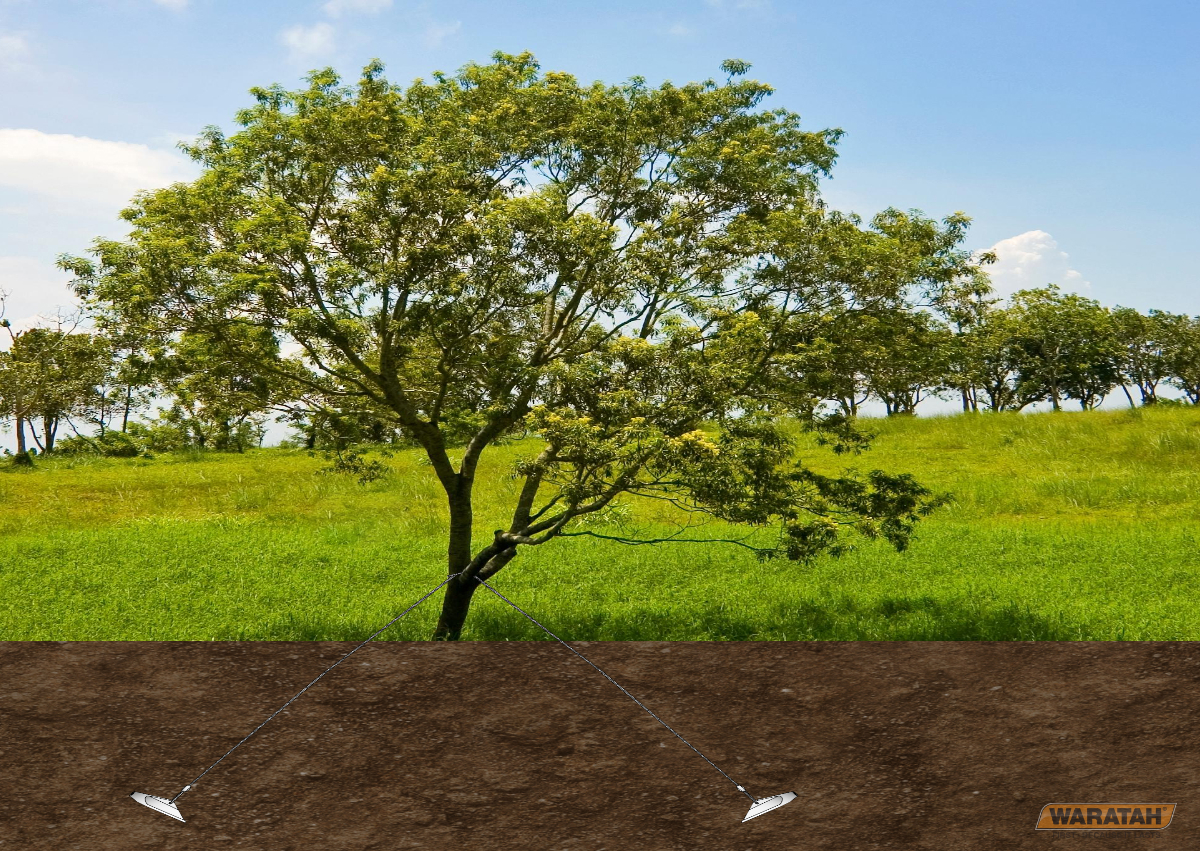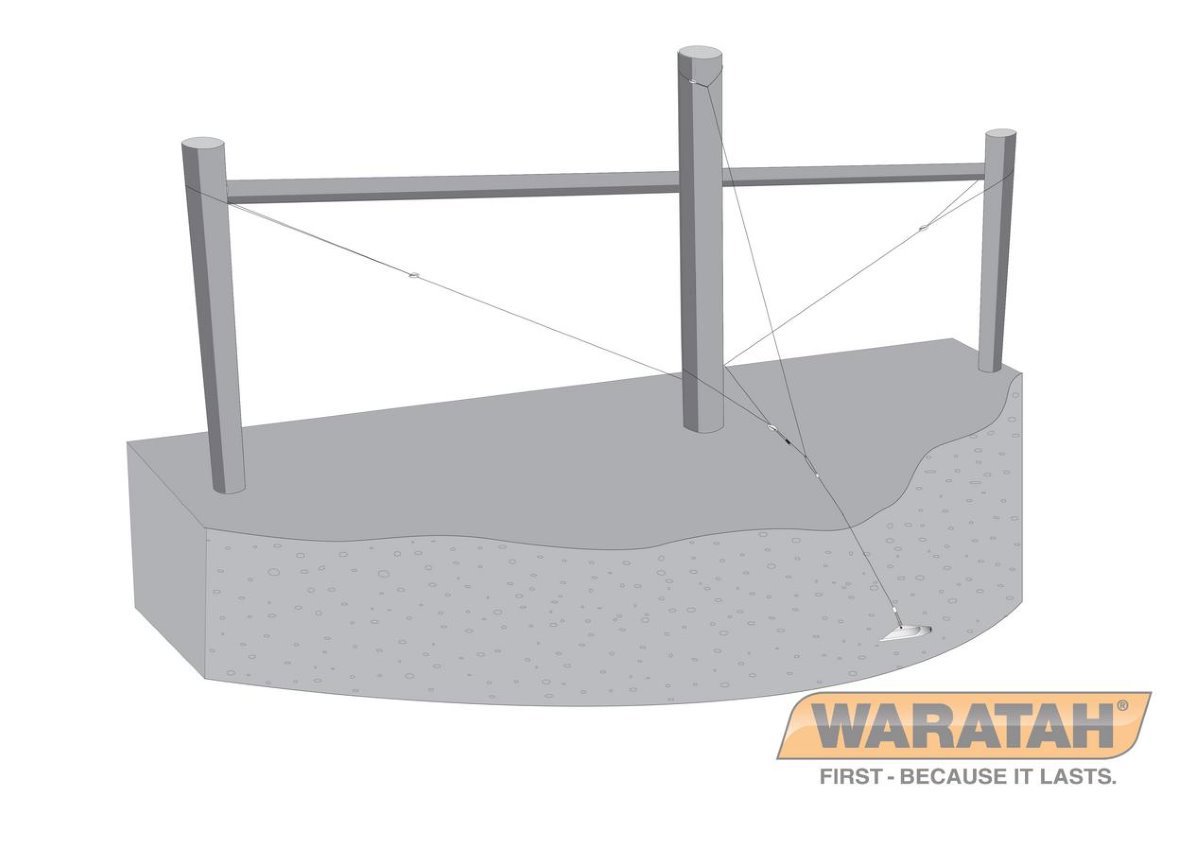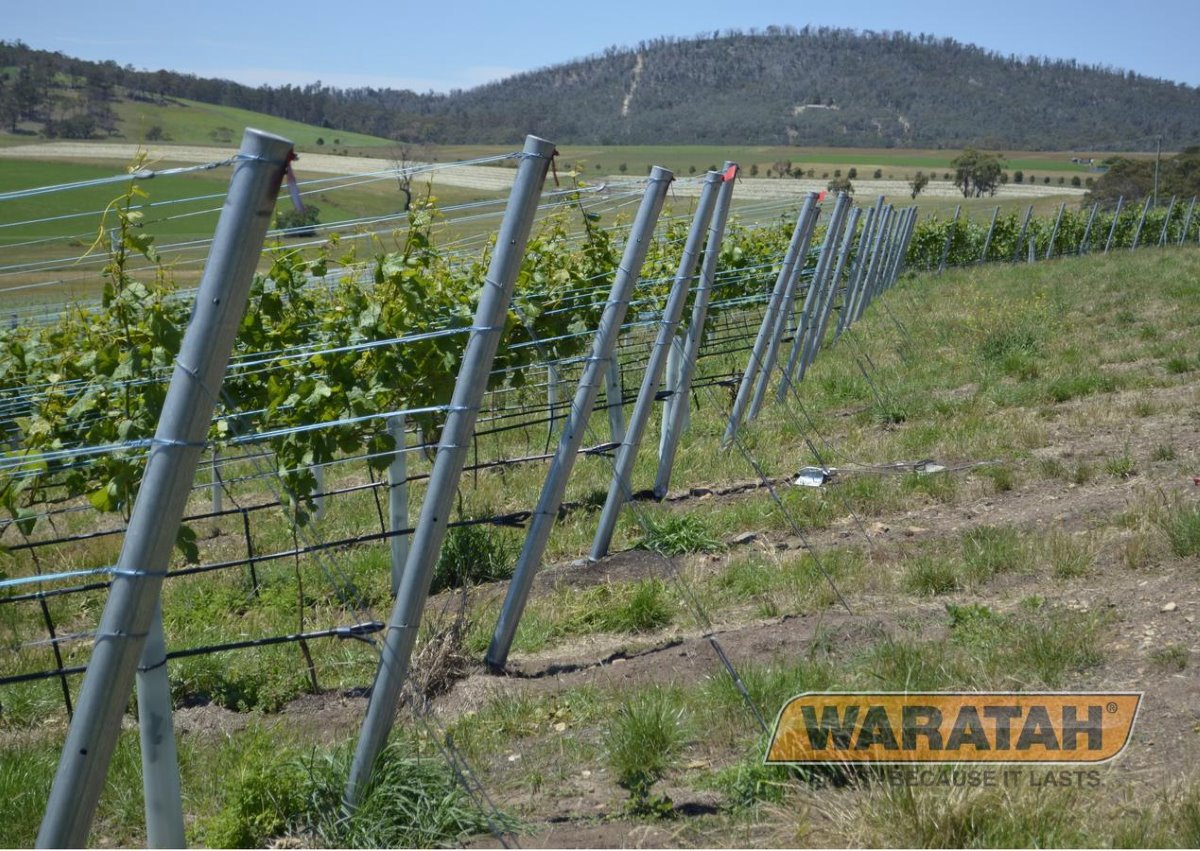 GROUND ANCHOR KIT
FEATURES

Ready to use Ground Anchor kit – simply drive in, engage and instantly load.
Easy to use - Fast, simple and cost-effective ground anchoring suitable for a variety of soils.
Save time and labour - No holes, digging or concrete required.
Corrosion resistance - Supplied with 4mm stainless steel wire rope (1.50m long) for maximum corrosion resistance.
Two sizes - Kit no.3 for medium loads & Kit no.4 for heavier loads.
Multipurpose - use with H-Post/Anchor-Fast Kit to create the complete anchoring solution.
Can also be used for construction uses such as anchoring down temporary buildings and or conservation supporting young tree growth

SPECIFICATIONS

 Ground Anchor Kit No. 3 suitable for medium loads with an anchor 120mm long x 40mm wide.
Ground Anchor Kit No. 4 is suitable for heavy loads with an anchor 180mm long x 70mm wide
SCAN FOR MORE INFORMATION
Joiners
Ground Anchor Kit
Ready to use Ground Anchor kit – simply drive in, engage and instantly load.
Easy to use - Fast, simple and cost-effective ground anchoring suitable for a variety of soils.
Save time and labour - No holes, digging or concrete required.
Corrosion resistance - Supplied with 4mm stainless steel wire rope (1.50m long) for maximum corrosion resistance.
Two sizes - Kit no.3 for medium loads & Kit no.4 for heavier loads.
Multipurpose - use with H-Post/Anchor-Fast Kit to create the complete anchoring solution.
Can also be used for construction uses such as anchoring down temporary buildings and or conservation supporting young tree growth
Ground Anchor Kit No. 3 suitable for medium loads with an anchor 120mm long x 40mm wide.
Ground Anchor Kit No. 4 is suitable for heavy loads with an anchor 180mm long x 70mm wide
CUSTOMER SOLUTIONS
See how our customers have used Waratah products to successfully solve their fencing problem and transform their business.
View All Solutions
LOCATE A DISTRIBUTOR
Waratah® distribute its premium range of fencing products through reputable distributors.
Enter your postcode OR search for your State and/or Town to see details of your nearest Waratah® distributor.